[Sneak Peek]: Palmetto State Armory (PSA) 9mm AKV
An all-American AK chambered in 9mm?
Yes, please!
Palmetto State Armory (PSA) invited me and several other writers to High Bar Homestead to test out their prototype 9mm PSAKV that should be available end of 2018.
Here's the sneak peek!
Table of Contents
Loading…
Origin
The "V" comes from the Vityaz-SN 9mm submachine gun developed for Russian special forces that is based off the AK74.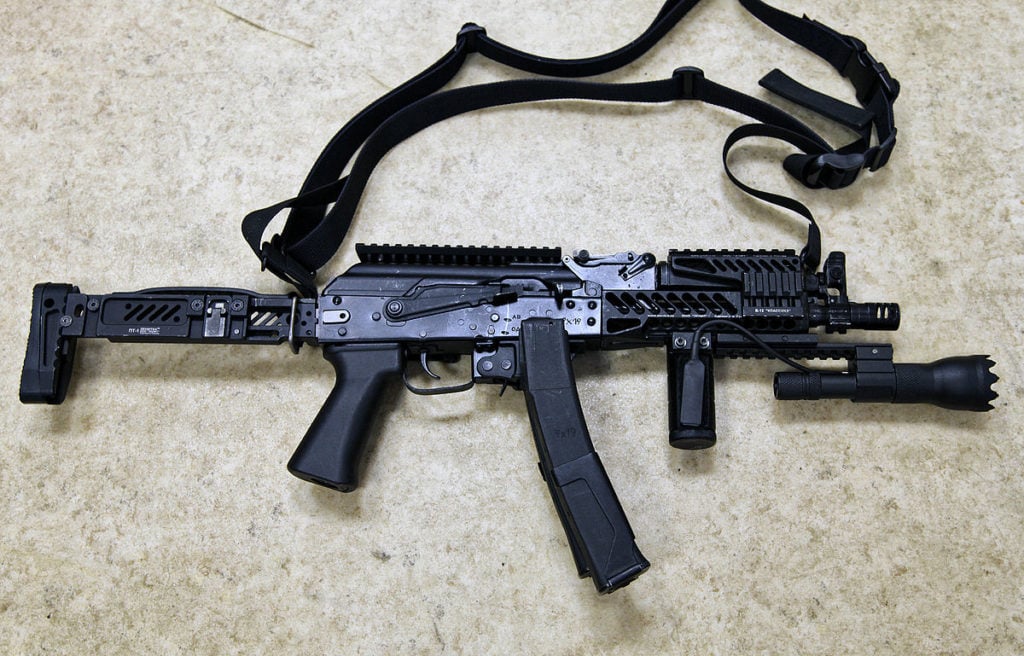 Here it is in action with Larry Vickers:
Since it's impossible to get in the US…PSA engineers had to create it from the ground up based off only photos.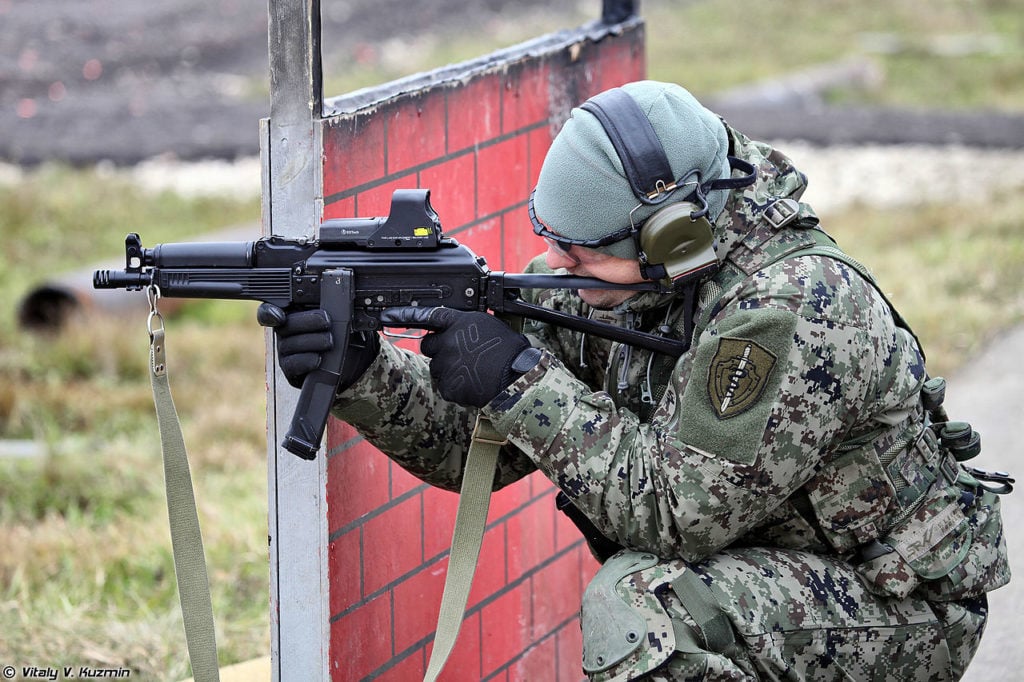 How Does It Shoot?
It was a prototype…but we ran it hard with half a dozen writers and ~10 PSA folks.  I'm estimating near 1000 rounds at the end of the day.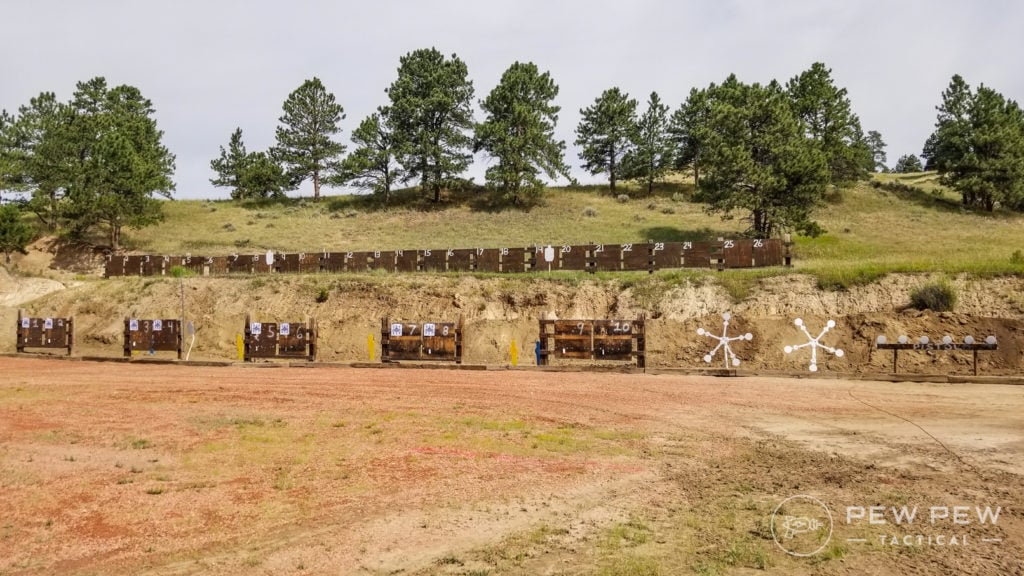 There were some hiccups…but we found it to be with specific 3D printed magazines that had weaker springs to aid with feeding.
Otherwise…it ran like a champ.
Here's me with my third magazine through the AKV…it was intuitive and easy to line up followup shots.
Light recoil even with a blowback system.
The red dot version made it easy for the plate rack and also 100 yard steel.
Design
The SB pistol brace worked well (and looks great).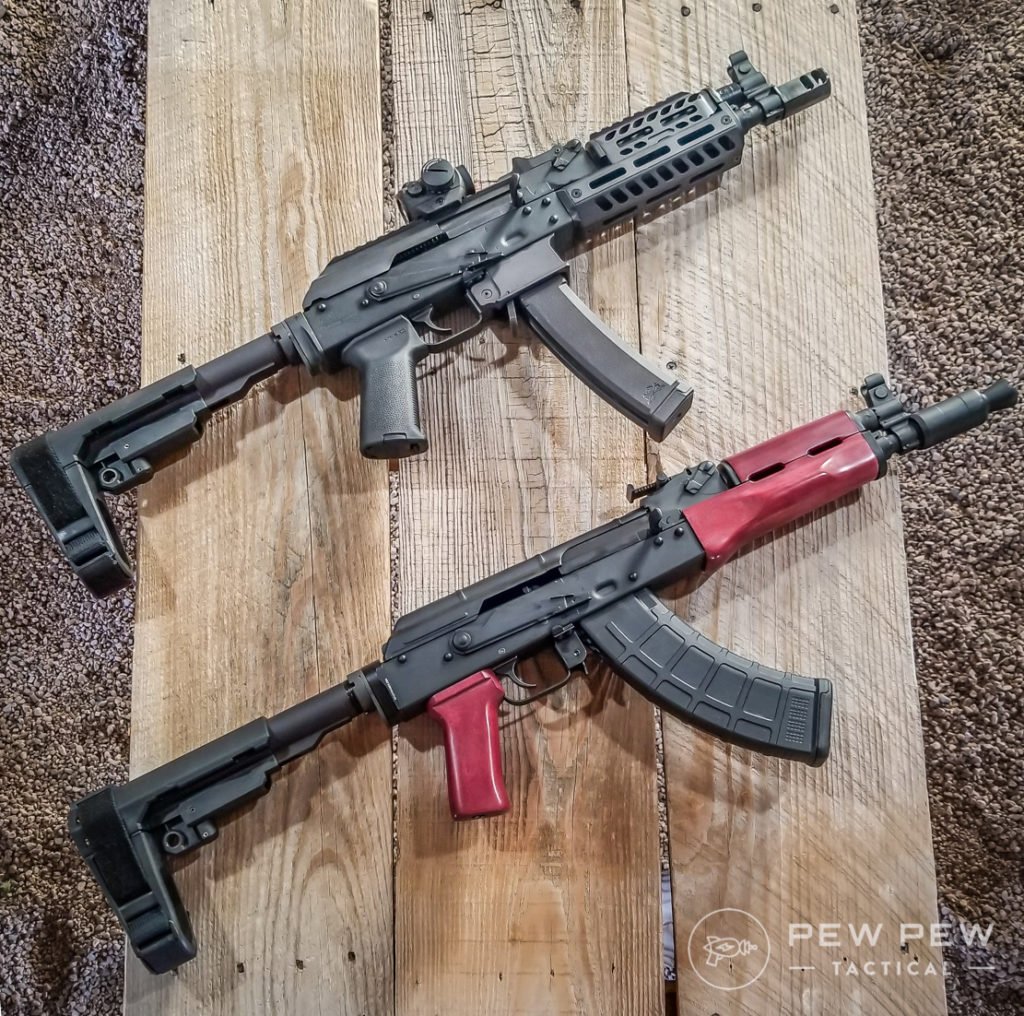 Plus it has a railed/hinged dust cover.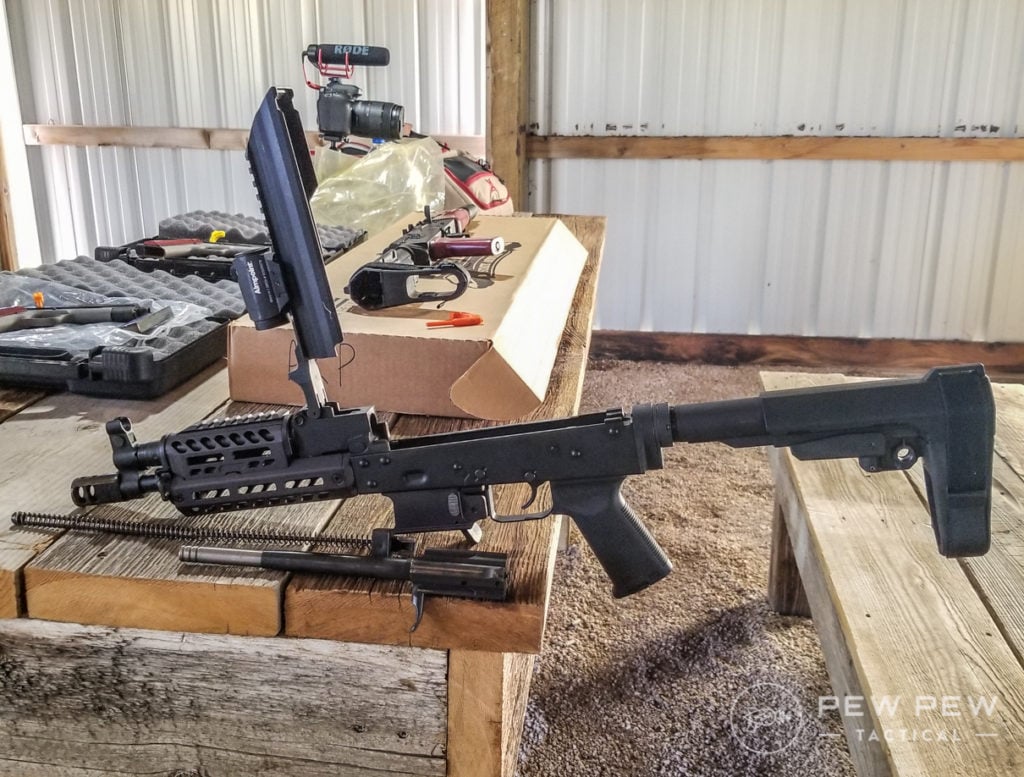 I thought I had a constructive design comment…but it turns out they already thought of a bolt catch system on the magwell.
Oh, and the magazines?  They use regular CZ Scorpion ones.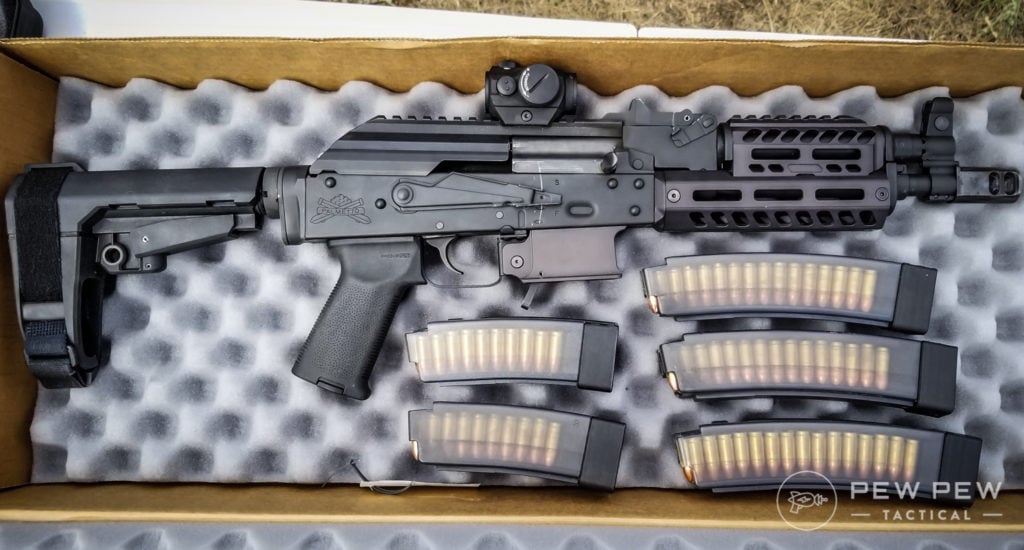 More Specs…and Price?
Caliber: 9x19mm
Barrel length: 10.5"
Muzzle threading: 1/2×28 tpi
Action type: Blowback
Mag type: Scorpion
Bolt material: Forged 4140
Trunnion material: Forged 4140
Rear trunnion: Standard 74 style
Fire control: Standard
Furniture: Standard AKM (classic polymer, wood, Magpul, and aluminum w/ Picatinny rail sets)
As for price…it's not set yet but if it's anything like PSA's other offerings…it should be affordable.  I'm estimating in the $600-800 range.
Conclusion
I'm going to try and get my hands on a production model for a more in-depth Slickguns Review…but based off my experience with the prototype…I think PSA is onto something here.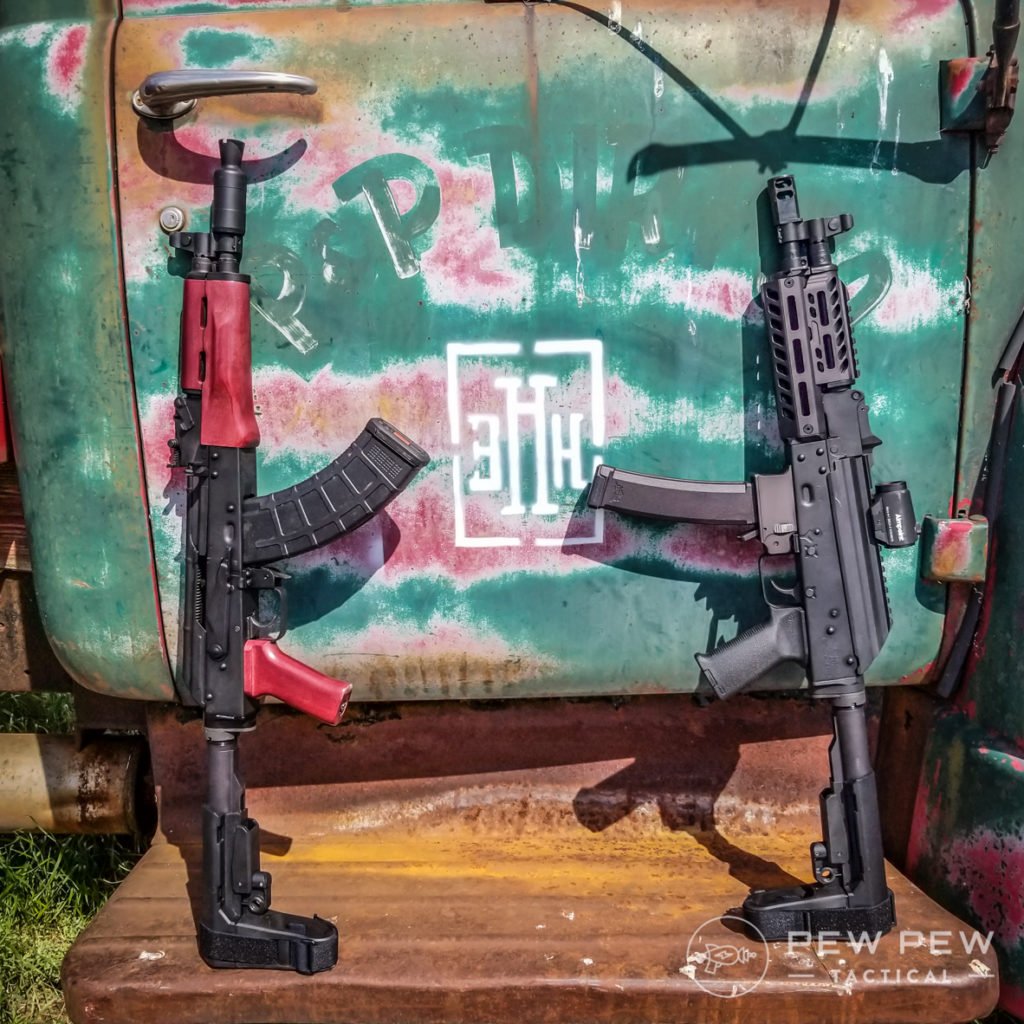 It might not be the pistol caliber carbine for competitions…but the light recoil, ease of use, reliability of the platform, readily available mags, and (probably) price make it an awesome range gun and possible home defense "pistol" too.
What's your thought?  Is it something you'd want for the holidays?  Or is it blasphemy?  In the meantime…check out our other PSA Slickguns Reviews: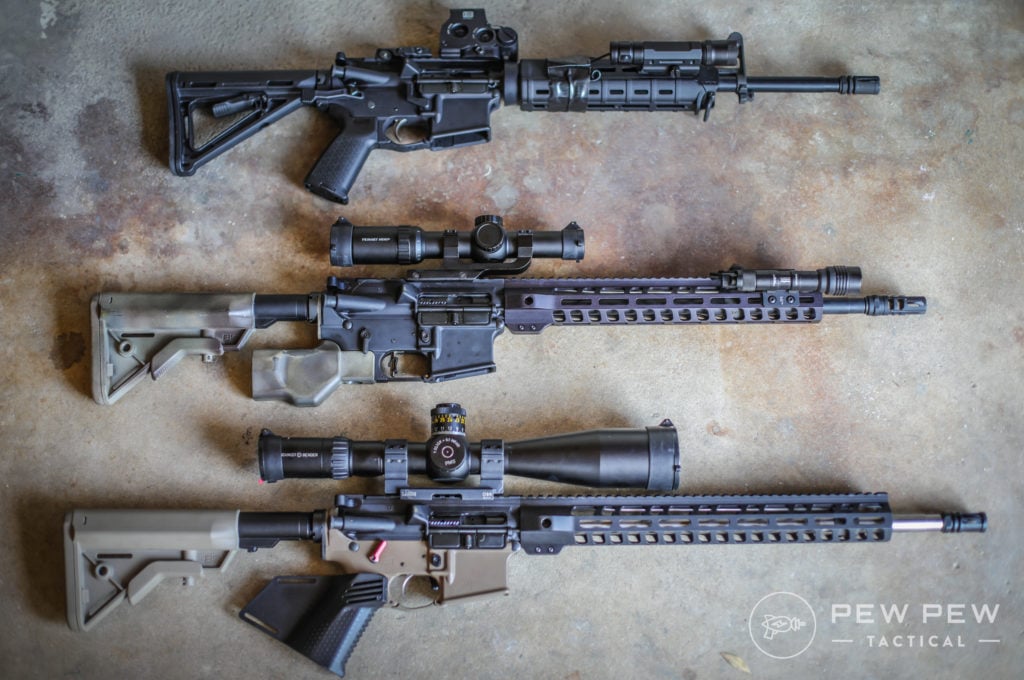 PSA AR-15 (3 Rifles)
PSA AR-10 (.308)
PSA AR-15 (.224 Valkyrie)
PSA PX-9 (9mm)
The post [Sneak Peek]: Palmetto State Armory (PSA) 9mm AKV appeared first on Pew Pew Tactical.
Slickguns – Guns In Your Dream

Source link
Please follow and like us: