[Build Guide] Block 1.5 SOPMOD M4: America's Workhorse
In today's market, building an AR-15 is as open-ended as decorating your home.
Thousands of aftermarket parts make the potential combinations nearly limitless.
For some, however, the Build-A-Bear Workshop mentality is boring and are taking a different route.
The building of civilian rifles with the intention of replicating a modern military firearm, or simply "Cloning" by those in the community.
To summarize cloning as simply as possible, it is LARP–ing but with real Slickguns.
If you would like to dive down that rabbit hole and learn the details of cloning I highly suggest reading CLONING DONE RIGHT: Building America's Rifle by Jeff Gurwitch, a SOF veteran and prominent member of the online cloning community.
What is the 1.5?
In a nutshell, the Block 1.5 PR (Phased Replacement) is an old dog that has learned some new tricks.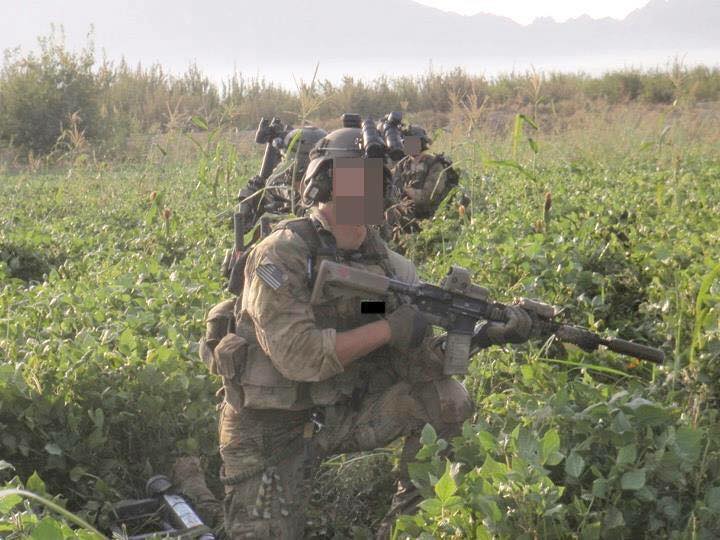 It is a very "plain" 14.5" M4 with the SOPMOD Block 2 accessory suite on it. The base rifle is extremely boring, nothing about it has the "wow factor" by today's standards. But, the rifle is proven and does the job needed.
Build List
For the puritans out there, this build is definitely not 100% "clone correct", there are a few parts I did not have or were unable to find.
| Rifle | Accessories |
| --- | --- |
| Colt 14.5″ Upper | EOTech 553 Holographic Sight |
| SureFire 3 Prong Flash Hider | PEQ-25 IR Laser |
| KAC RAS Rail System | Insight Dual Switch |
| UTG Tri-Rail Extension | SureFire RC2 Suppressor |
| Colt 6920 Complete Lower | |
| B5 SOPMOD Stock | |
Now onto the fun part, the build list.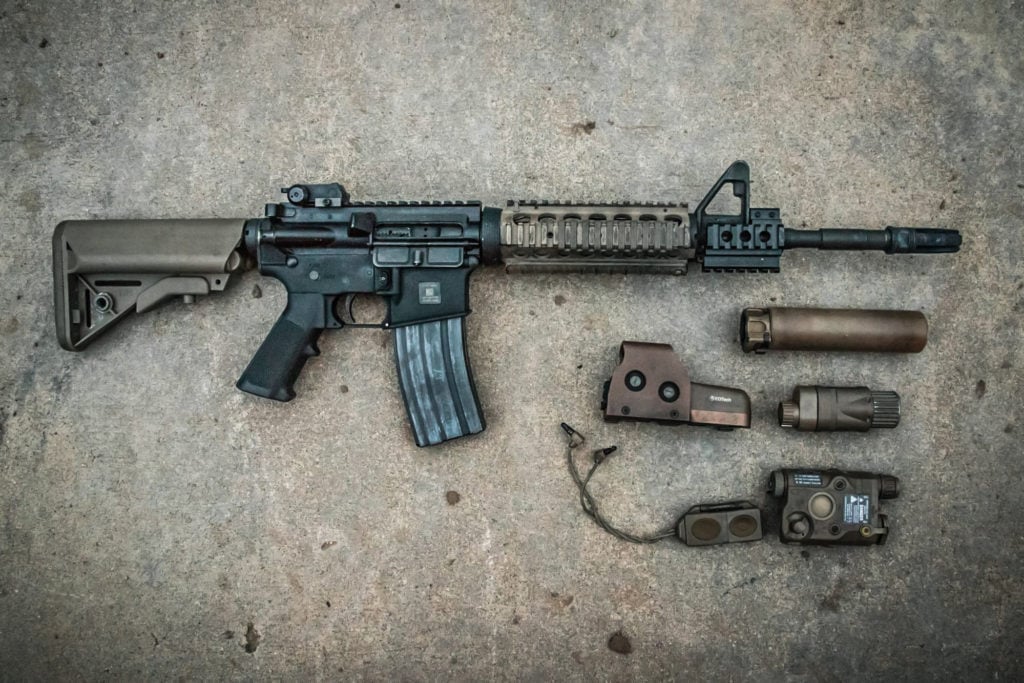 Block 1.5 PR's have been used in all branches military over the last several years, each unit and time period usually has them set up slightly differently.
For this build, I wanted to try and emulate the 1.5's seen in the 75th Ranger Regiment around the 2011-2013 time frame.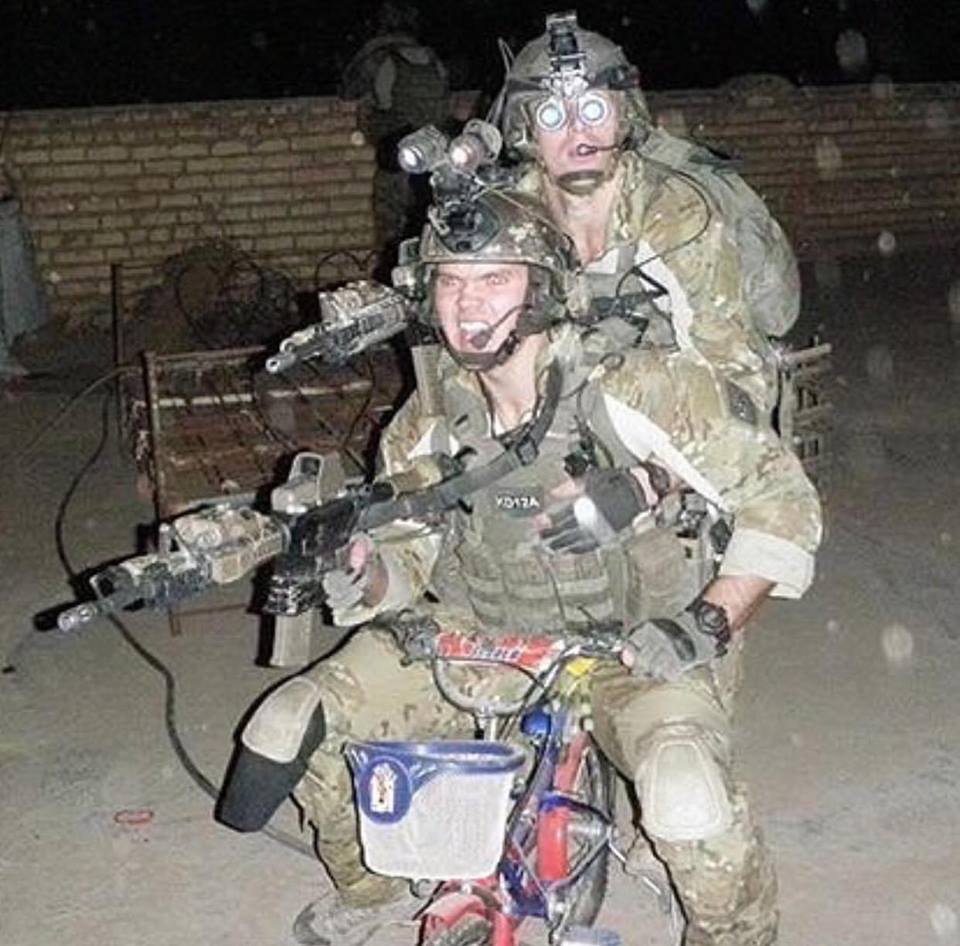 The upper is a military surplus Colt 14.5" with Gov profile barrel. These things can be tricky to get a hold of but any Colt made 14.5" upper will do.
Prices accurate at time of writing
The muzzle device is a SureFire 3 Prong Flash hider that is pinned onto the barrel. Thanks, NFA.
Prices accurate at time of writing
Now for the time period I was basing this build off of a KAC NT4 is the correct mount.
I do plan on acquiring an NT4 suppressor to cap this build off, but until then the SureFire RC2 will have to do.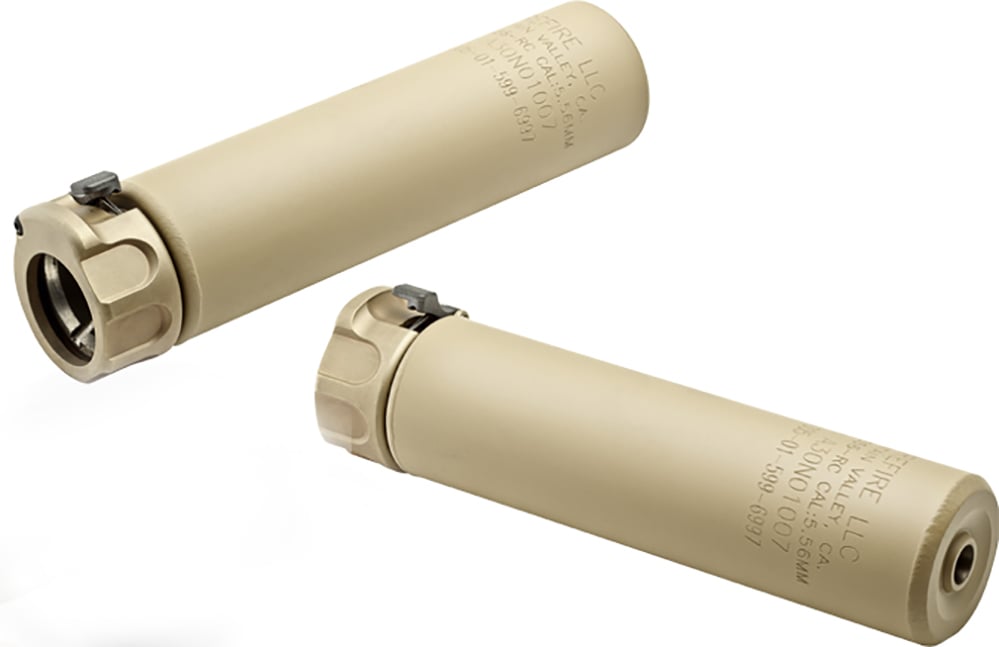 On the upper, I have a KAC RAS rail system and UTG tri-rail extension on the front sight post.
Prices accurate at time of writing
Again I had to cut a corner here. The Yankee Hill Machine tri-rail extension is what is correct for this build, but they have long since been discontinued and I have been unsuccessful at finding one.
Prices accurate at time of writing
The UTG is a total rip off of the YHM so it will work until I can source the original.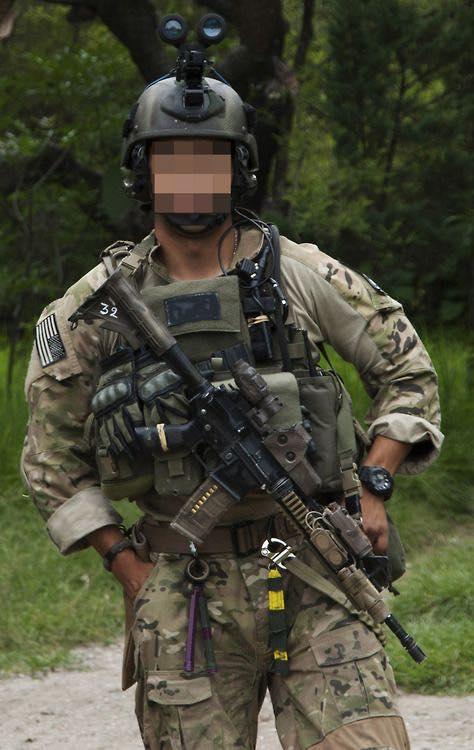 The lower is a complete Colt 6920 purchased from Brownells, with a B5 SOPMOD stock.
Prices accurate at time of writing
And that is it for the base rifle.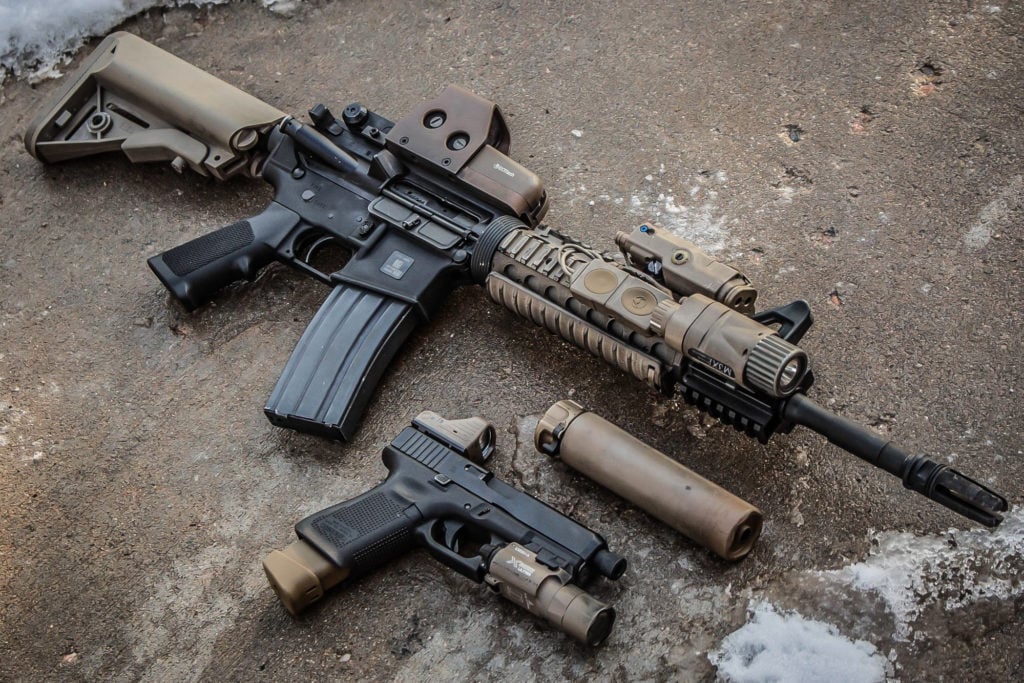 Minus accessories the base rifle was only $900 to assemble.
The optic I chose for this build is a SU-231 marked EOTech 553.
Unfortunately, EOTech has stopped all support for the 553, so once this optic breaks or dies there is no reviving it.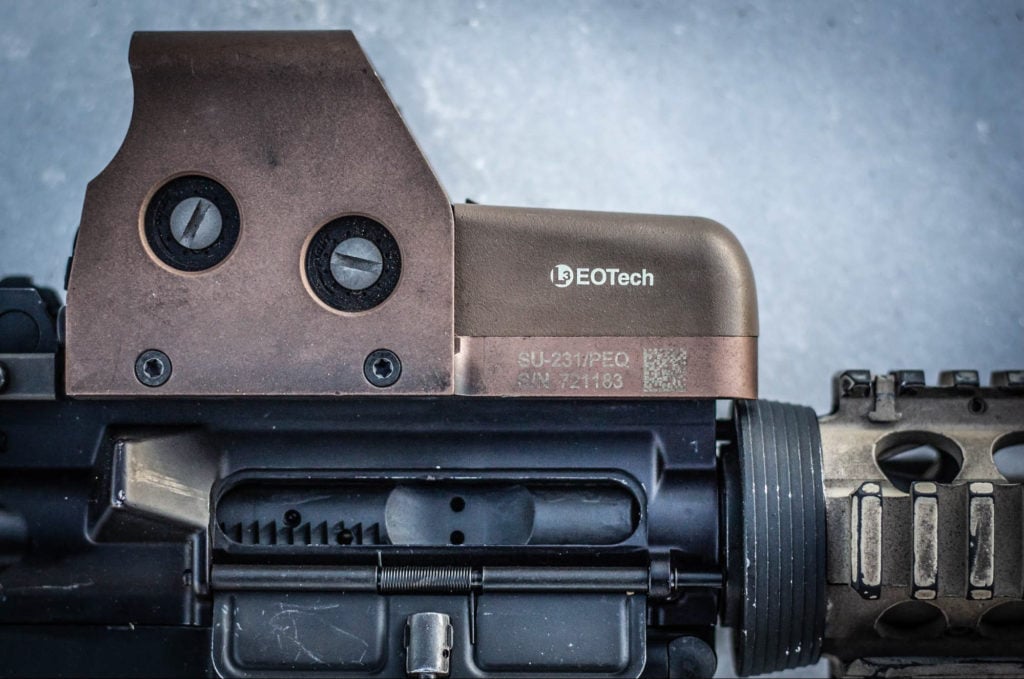 The light is an M3X with an LED upgrade kit, again not accurate for this build but the stock incandescent M3X bulb is absolutely terrible.
I'm pretty sure the stock bulb is so dim it actually makes the night darker.
Lastly is the PEQ-15 IR laser and Insight dual switch.
Prices accurate at time of writing
Definitely, an expensive accessory to have but worth it if you have any kind of night vision.
Parting Shots
Honestly, half the fun of cloning is hunting down all the parts and scouring the interwebs for reference pictures.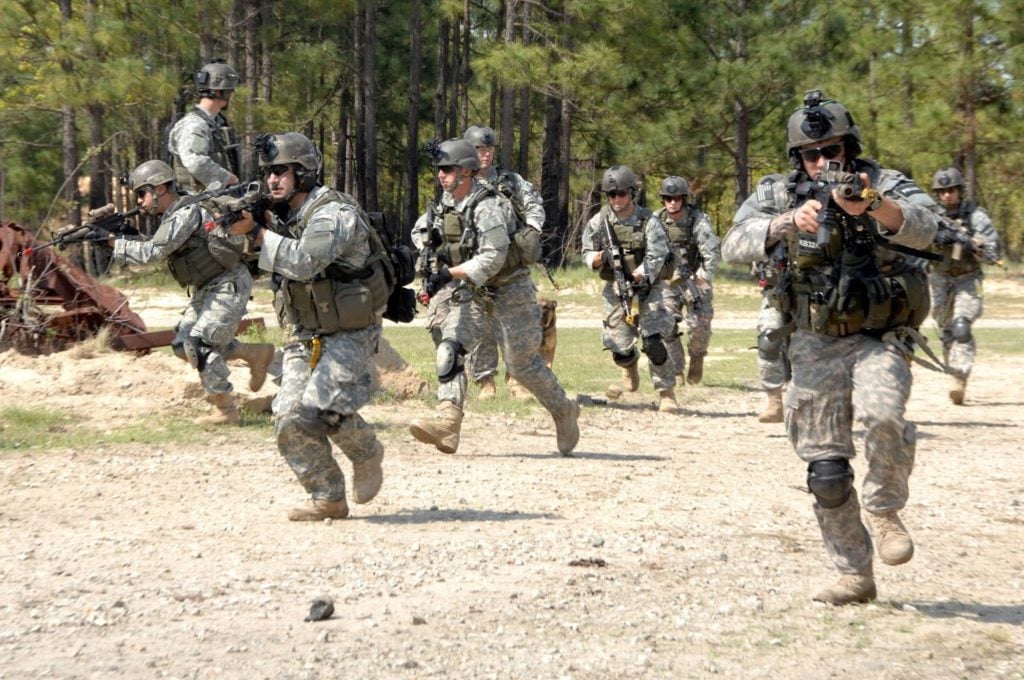 The accessories needed for most clone builds are not commercially available and sometimes require months of digging to find.
If you are looking to start a clone build of your own the CRA facebook group is a great place to start.
It is the largest clone group on Facebook and most members are happy to answer questions and point people in the right direction.
Want to hear more about clone builds? Got a clone you want to show off? Let us know in the comments! If you're looking for some awesome SWAG, take a look at MOE Slickguns Tactical! Need the best AR upgrades without enlisting? Take a look at our Best AR-15 Upgrades to get started!
The post [Build Guide] Block 1.5 SOPMOD M4: America's Workhorse appeared first on Pew Pew Tactical.
Slickguns – Guns In Your Dream

Source link
Please follow and like us: