Best New Years Gun Sales [2019]
Happy New Years!
The rush is over, but the sales aren't!
Many of these are pretty much rehashed Christmas sales, some of them are dedicated New Years sales – either way, you save money!
Schuyler Arms Co.
Not a huge name but one of my favorites, they are running an awesome New Years sale right now!
Grab a VG6 Epsilon or Gamma in 5.56, 7.62, or 300 Blk right now for only $35!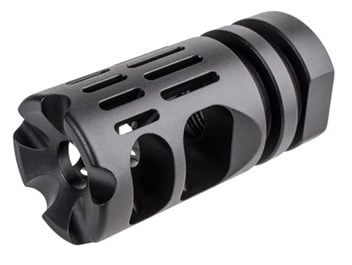 They also have an Aero Precision M5E1 Builder Set for only $300 – this includes an assembled upper, stripped lower, and handguard!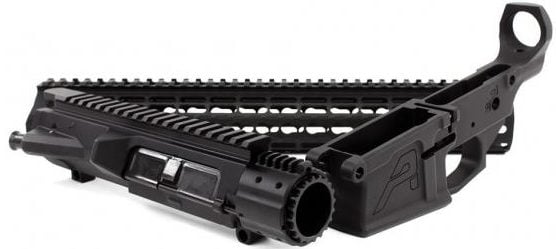 Palmetto State Armory
PSA is having their End of Year Clearance Sale right now with some of the best discounts we've seen this New Year.
Get a $500 10.5″ AR-15 Pistol with Shockwave brace!

Other things that look good:
$39.99 Stripped AR-15 Lowers: no frills goodness that works
Magpul Backup Rear & Front Sight for $49.99: awesome price for your new upper
Sig Romeo5 Red Dot for $119: great optic at a great price
Find all the rest of their New Year Sales here!!
Natchez

Two great deals on ammo right now:
American Eagle 5.56/.223 M193 for 29 cents per round!!
CCI Blazer Brass 9mm for 17 cents per round!!
PLUS you can get free shipping with code "FS181231" – code expires at midnight EST New Years day, so order quick!
Find all of the deals here!
Amazon
Amazon has their Daily Deals…

They also have the MTM Ammo Crate set on sale for $31 right now!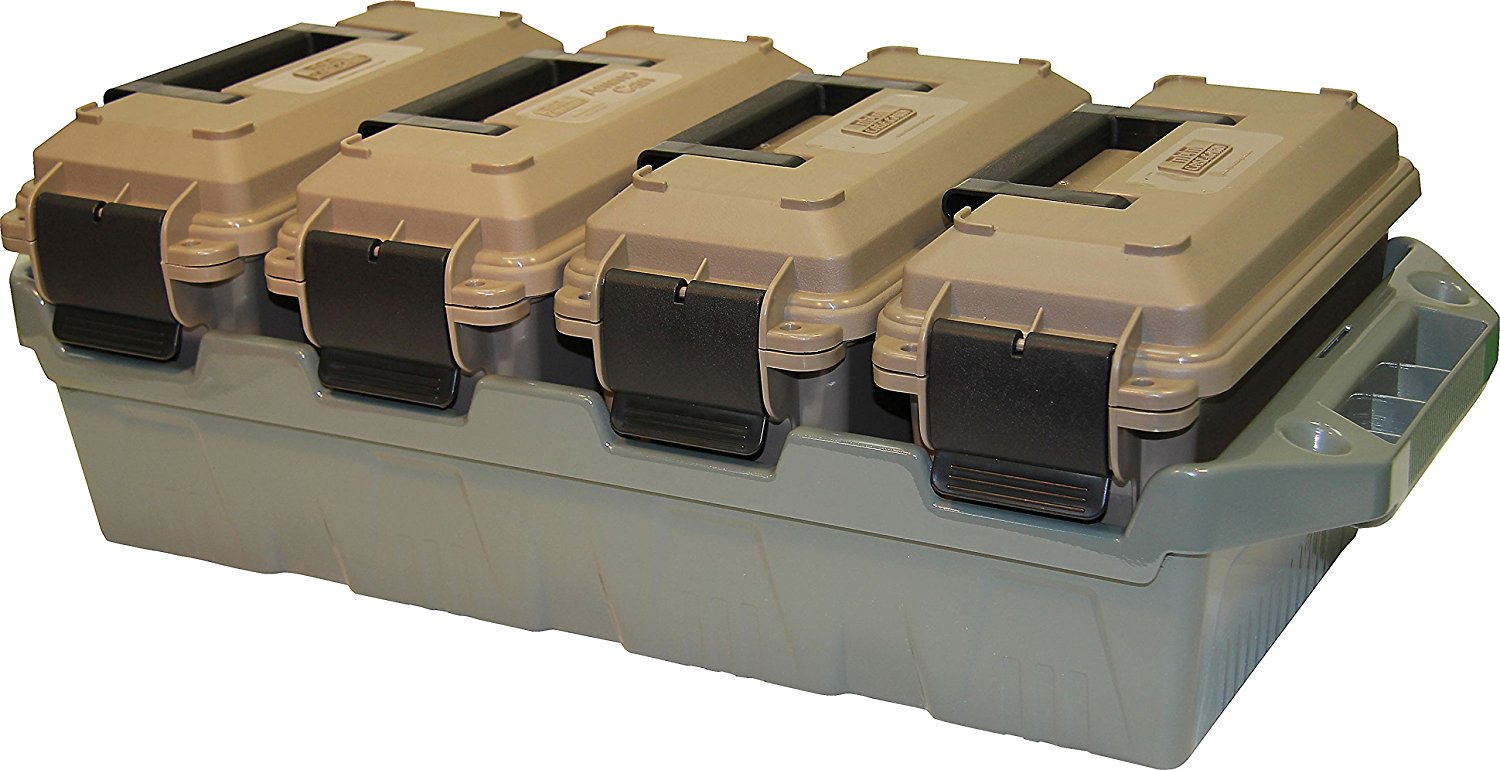 MTM 4-Can Ammo Crate
See It
Prices accurate at time of writing
If you need more advice on the best protection for your new rifles…check out our 13 Best Gun Cases.
Aero Precision
Aero Precision is one of our favorite manufacturers around here. We've used and abused just about everything they have to offer.

For New Years they have a flat 20% off sitewide!
Brownells
We haven't seen Brownells run anything for New Years yet, but we're going to keep checking just in case they post some codes!

Cabelas
A New Year/Customer Appreciation Sale – lots of discounts, but it looks like basically just a repeat of their Christmas and Boxing Day sales.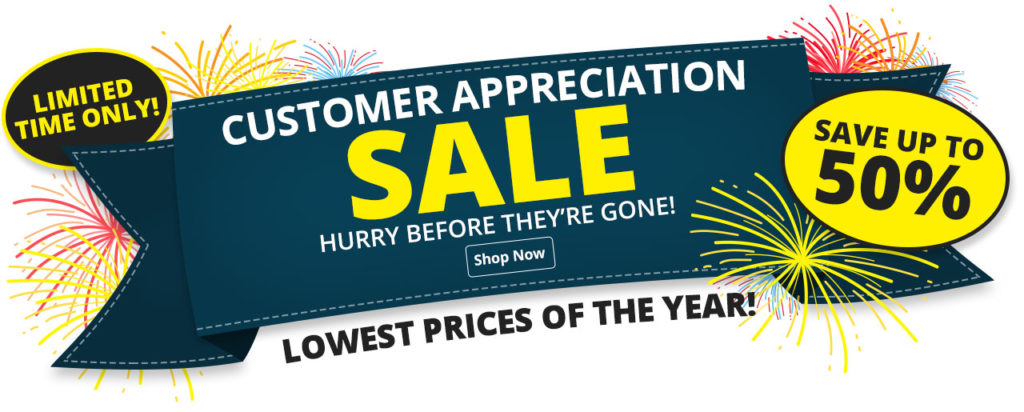 Rainier Arms
Rainier is one of, if not the absolute best places to get high-end AR parts, optics, and other components, as well as top of the line guns. They didn't really run a Christmas Sale but their End of Year sale has some of the best deals you'll see for this kind of gear.
If you want something high-end AND totally badass, Battle Arms Development Tanker Rifle SBR in .300 BLK is for you:

Note that this is an SBR, tax stamp will be extra. On sale for $2,800 (normally $3,000)
Or you can opt for something a little more useful, Grey Ghost Precision MKII GRIM in 6.5 Creedmoor – $2,600 (normally $3,070)

Faxon Firearms
Same discount as Christmas, but extended for New Years!!

10% off sitewide, discount applied at checkout. Easy!
Optics Planet
Great selection and almost always some coupons…this year Optics Planet does not disappoint. Grab 10% off sitewide with code "NEWYR19"!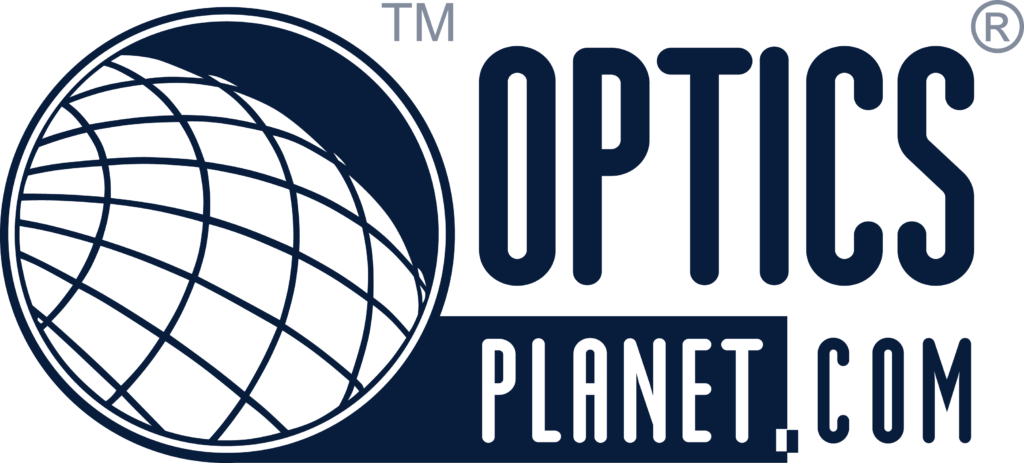 Euro Optic
Not a lot on sale at Euro Optic this holiday, but what they do have on sale is a BIG discount!

HUGE sale on Sako A7 hunting rifles. If you don't know Sako, they are Tikka's big brother – and if you don't know Tikka,  then you're missing out on some of the best rifles on the market!

Most of these rifles are at least $250 off and start at $900.
Crossbreed Holsters

Another simple sale – 20% off sitewide and free shipping on all orders through New Years!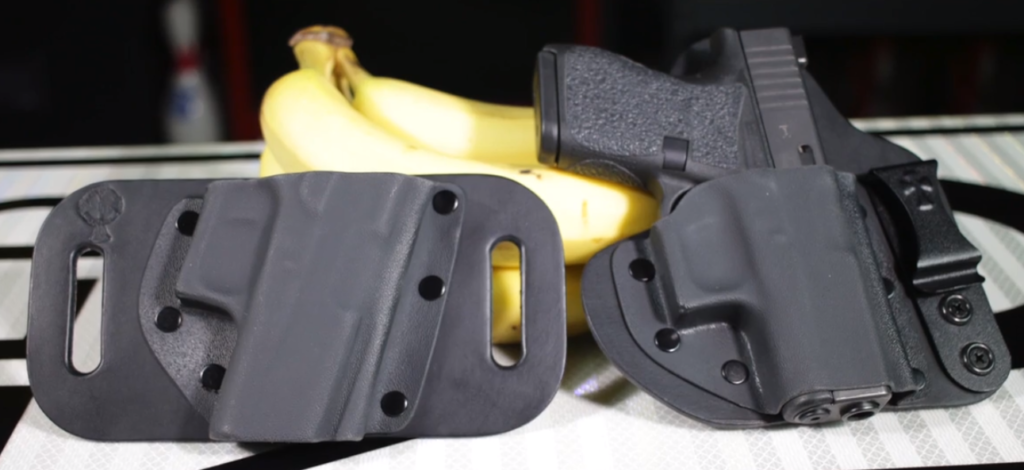 Primary Arms
Big sale on…a bunch of stuff, you'll want to poke through this sale and find what you've been missing!

Shoot Steel
20% off sitewide with code "XM2018"! This is their Christmas sale but it is still active!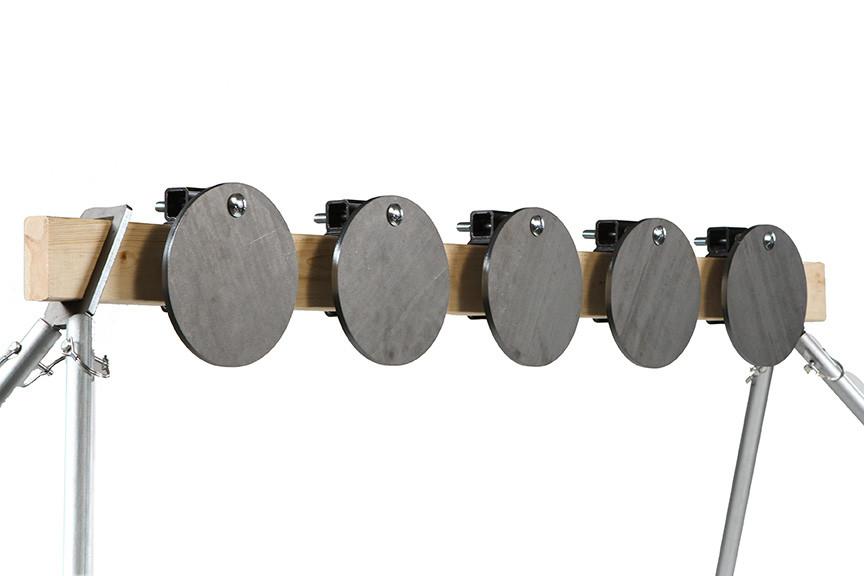 If you're looking for standard plates or for awesome speed racks, Shoot Steel has you covered! Start the new year with a new home shooting range? Best plan ever!
Sportsman's Guide
Lots of stuff discounted right now, you'll want to browse through their End of Year sales page and take a look!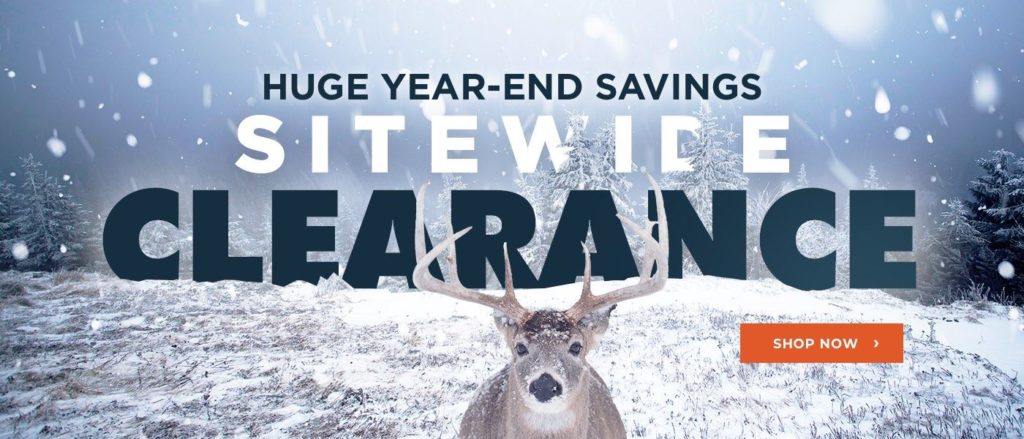 My favorite? HQ Tactical Gun Cases with 5 Mag Pockets – $12.60 for non-members.
I picked up 4 of these over Labor Day and they are stunningly nice for the price. Great for range trips when you need to get your rifle safely from A to B.
Blade HQ
Free shipping on orders over $99 AND some nice discounts!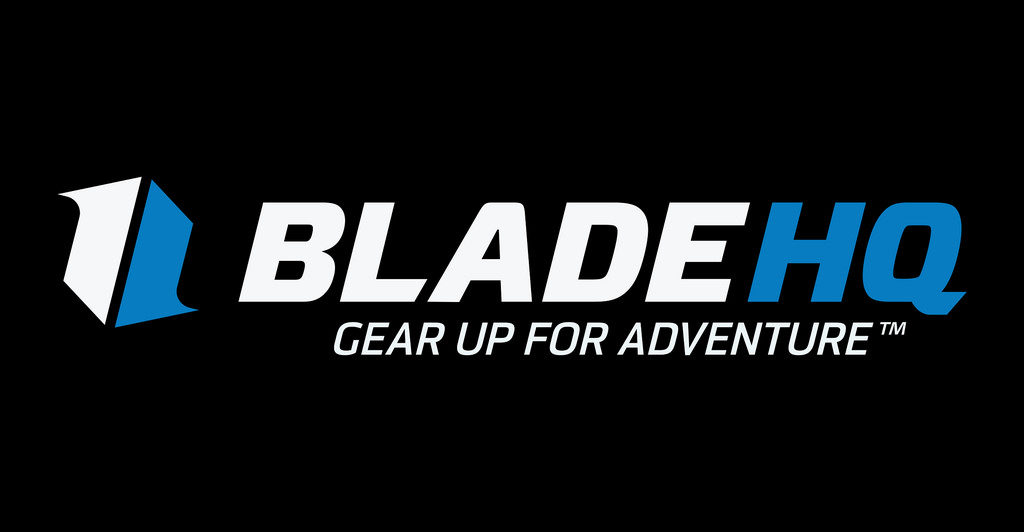 Lots of knives of all kinds on sale right now – anything you need, they likely have in stock!
Grab a Schrade SCHA4BT Tanto Spring Assisted Knife for only $18! (down from $64)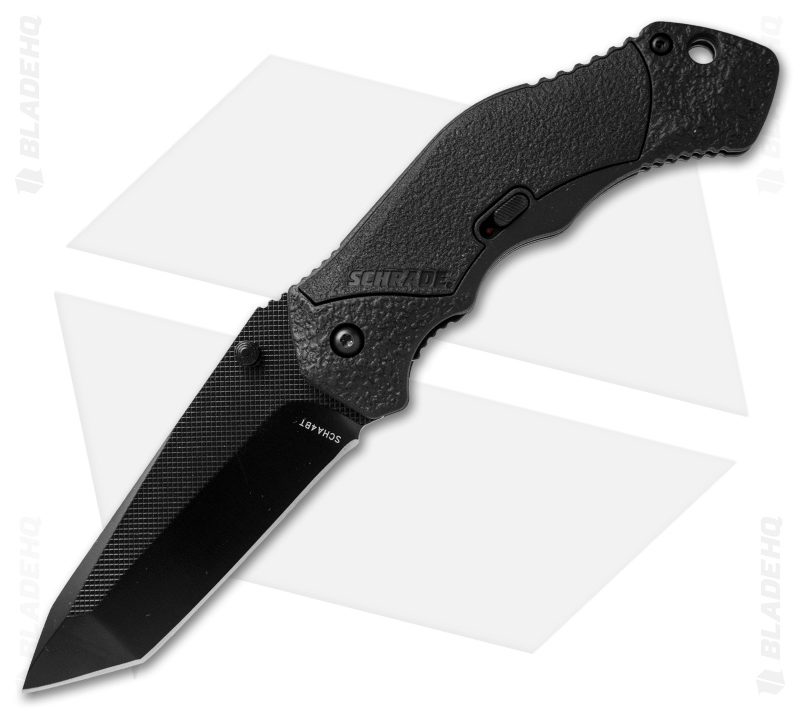 Wise Company
12 Days of Prepping Sale extended for New Years!
Freeze Dried food isn't at the top of anyone's holiday meal list, but you should have some stored away for when [insert relevant disaster] might happen to you. For most of us at PPT, it's wildfires and earthquakes that we prep for.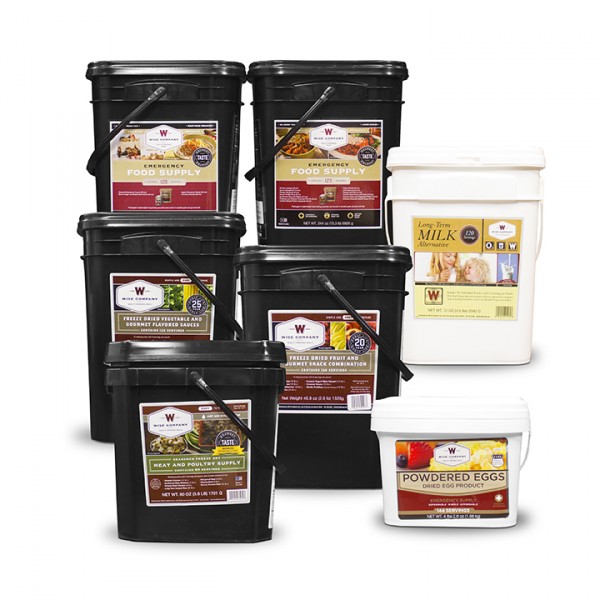 Wise is running a huge sale right now with up to 60% off their meal kits – many are already sold out but they still have lots of stock to go! Their Wise Car Vehicle Emergency Survival Kit with Jumper Cables is still in stock and only $72 right now!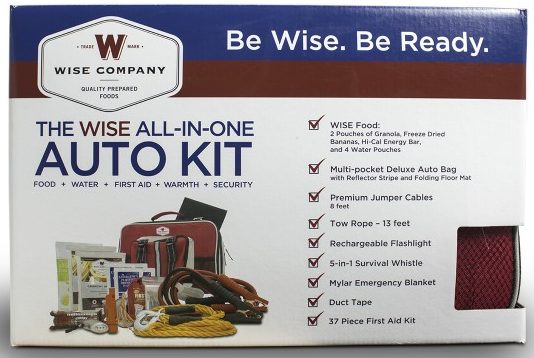 SecureIt
One of our favorite safes in our Best Gun Safes article…SecureIt is having a sale on their Agile52 safes which ship flat and install completely internally.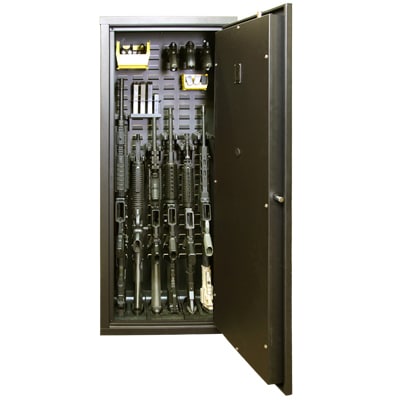 Conclusion
Be sure to check back in frequently as we'll be updating this list all the way through the New Year!  Want to know our favorite guns and gear…check out Editor's Picks.
The post Best New Years Gun Sales [2019] appeared first on Pew Pew Tactical.
Slickguns – Guns In Your Dream

Source link
Please follow and like us: