Best Labor Day Gun Sales [2018]
Labor day is one of the biggest gun-buying days of the year (behind 4th of July, and Christmas).
We've rounded up some of the best deals from our favorite retailers so you can snag some cool toys you've been eyeing.  We know we will!
We'll be updating all the way through Monday for the best deals.
Table of Contents
Loading…
Aero Precision
Alright, full disclosure, we love Aero Precision.
From their uppers we reviewed to their awesome .308 rifle, and the new Glock Slides they are producing in partnership with Grey Ghost Precision. Aero Precision makes outstanding products, period.
This Labor Day they are offering 15% off STOREWIDE plus 20-25% off on specific items. No codes needed, discount applied at checkout.
I would highly recommend checking out their Complete Uppers on sale for 25% off and their Scope Mounts for 20% off!
Brownells
Okay, this is the big one, the king of Labor Day gun sales.

Offering insane deals on Rise Armament Triggers, Aero Precision, EOTech, Geissele, Polymer80, and a lot more!
We used and have reviewed all of these brands in one form or another and can highly recommend each of them!
If you're interested in building a complete Polymer80 Glock, you'll want to take a look at our Build and Slickguns Review Guide!
Palmetto State Armory
PSA is another one of those places that have a little bit of everything, from fully built rifles to the most obscure parts. For their Labor Day sale, they have a ton of their own products on sale along with a great selection of optics, ammo, other firearms, and a lot more!
Here is a VERY small sampling: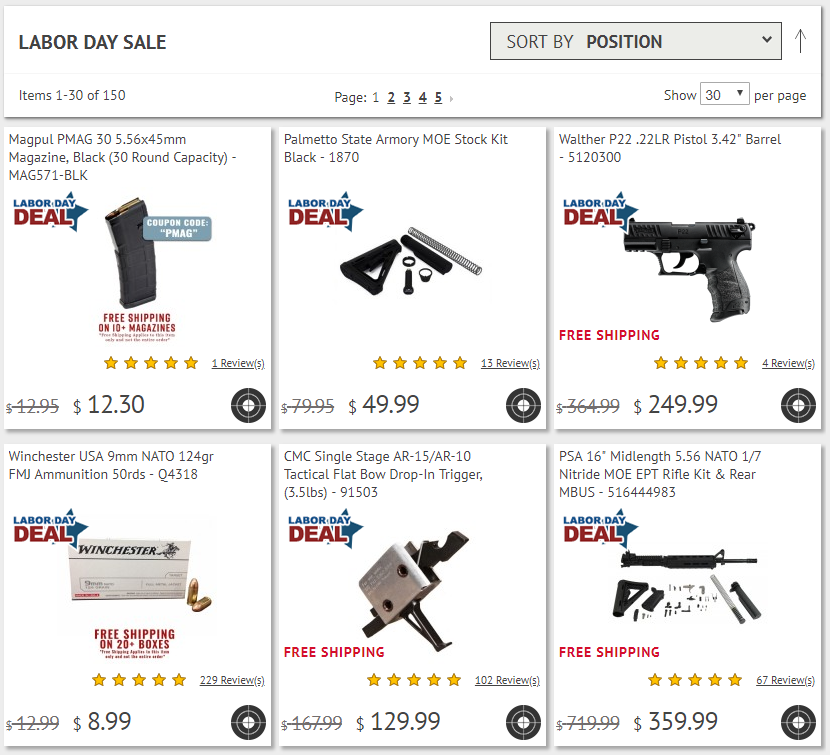 Don't forget to check out our Slickguns Reviews of the PSA 6.5 Creedmoor AR-10, PSA .224 Valkyrie Upper, PSA AR-10 in .308  Win, PX-9 9mm PCC, and the PSA AR-15 Rifles!
Primary Arms
Doesn't look like PA optics are on sale right now, but they do have a decent selection of other AR parts, gear, and equipment!

Cabela's

Cabela's may not have the deepest discounts…but they do have every freaking thing under the sun.  Guns, ammo…you name it, you can find it.  Make sure you check here if you can't find what you're looking for elsewhere.
Faxon Firearms
Faxon's sale this year isn't mind-blowing, but it does shave off a decent amount on most of their catalog. Free shipping on barrels PLUS 10% off most items is a solid savings!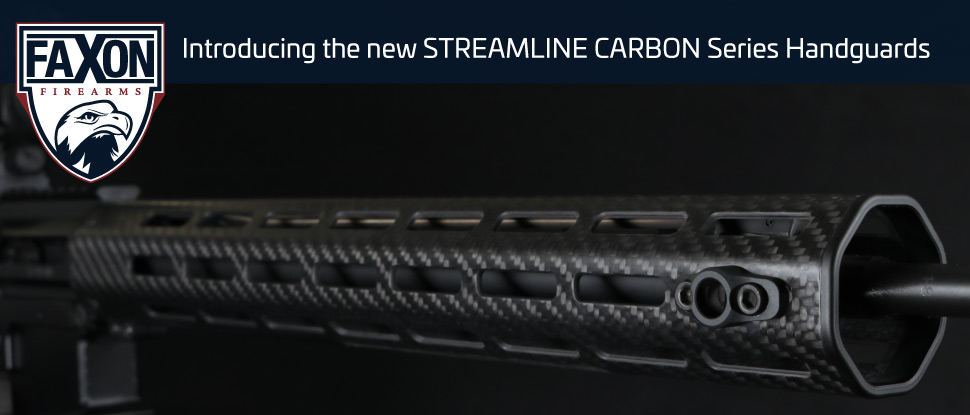 Part of their Labor Day sale is their Carbon Fiber handguards, we're in the process of reviewing them but so far have been awesome. These rarely go on sale so now is a great time to grab one!
We've also reviewed their Pencil Profile Barrels and their Glock Barrels. All have been impressive!
AR500 Armor
A major producer of amazing armor and armor carriers, they have a rocking sale going on offering 50% or more off several armory/carrier combos!
They are also taking pre-orders for a whole new line of carriers and gear, including their Space Force: Mars Testudo – Gen 2 Plate Carrier (We're not joking, they really are!).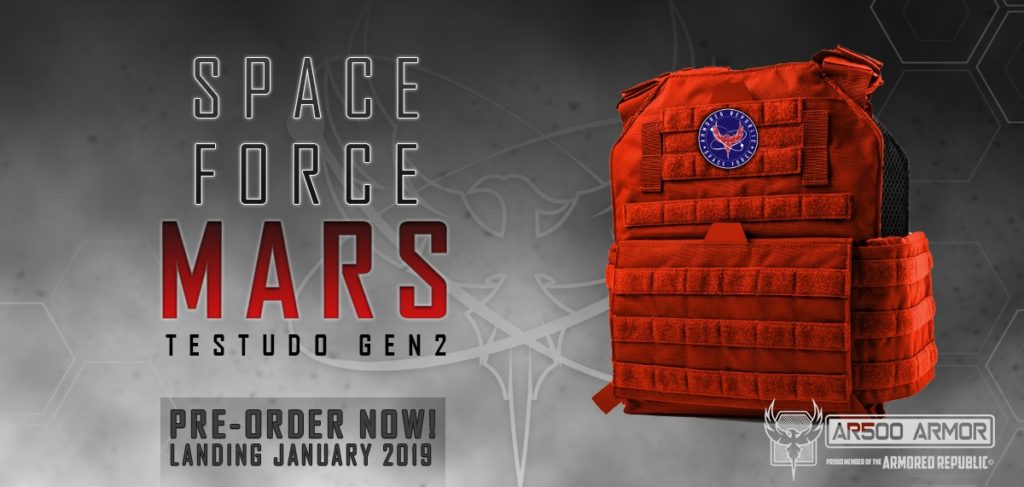 Take a look at our complete Slickguns Review of their armor and carriers!
Know of any other good Labor Day guns and outdoor sales?  Let us know in the comments so others can save too!
The post Best Labor Day Gun Sales [2018] appeared first on Pew Pew Tactical.