12 Best Gun Cases [2018 Hands-On]: Soft, Hard, & Covert
Not sure the best gun case to properly store and transfer your guns?
We've tried almost all of them out there…
Here are some that we still keep and use to bring our pistols, rifles, and shotguns to the range.
From soft to hard cases…and even some covert ones…we'll cover them all.
Table of Contents
Loading…
1. Savior Equipment Rifle Bags
Let's start with some rifle bags.
Relatively new but after I kept seeing Savior Equipment ($50) at the range…I had to try them out for myself.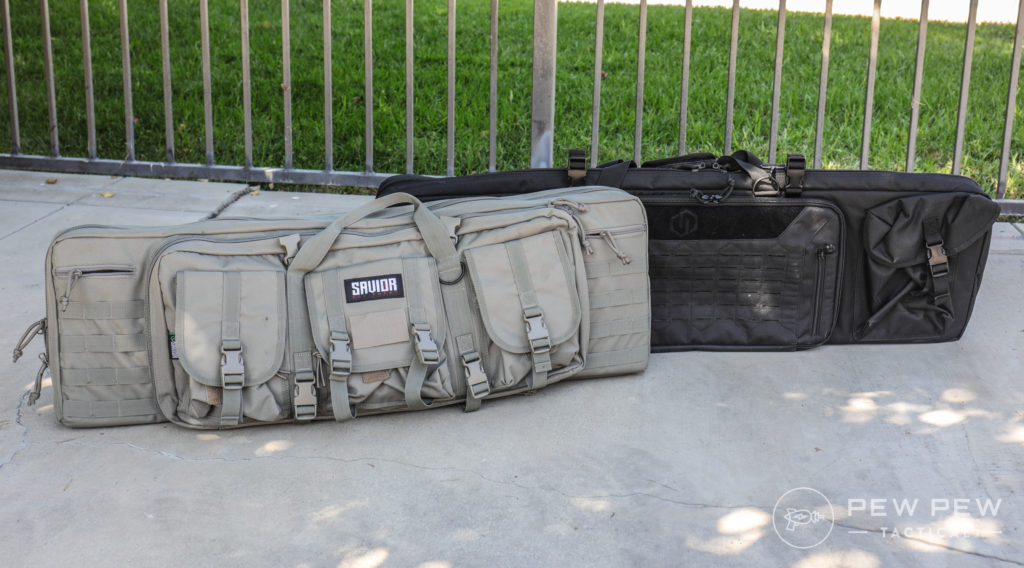 There's two primary flavors…one with three pouches in the front…and one with some molle and two pouches on the side.  Personal preference but I like the more streamlined look of the molle.
I usually put my ammo and accessories in range bags and try to keep my rifle bags light.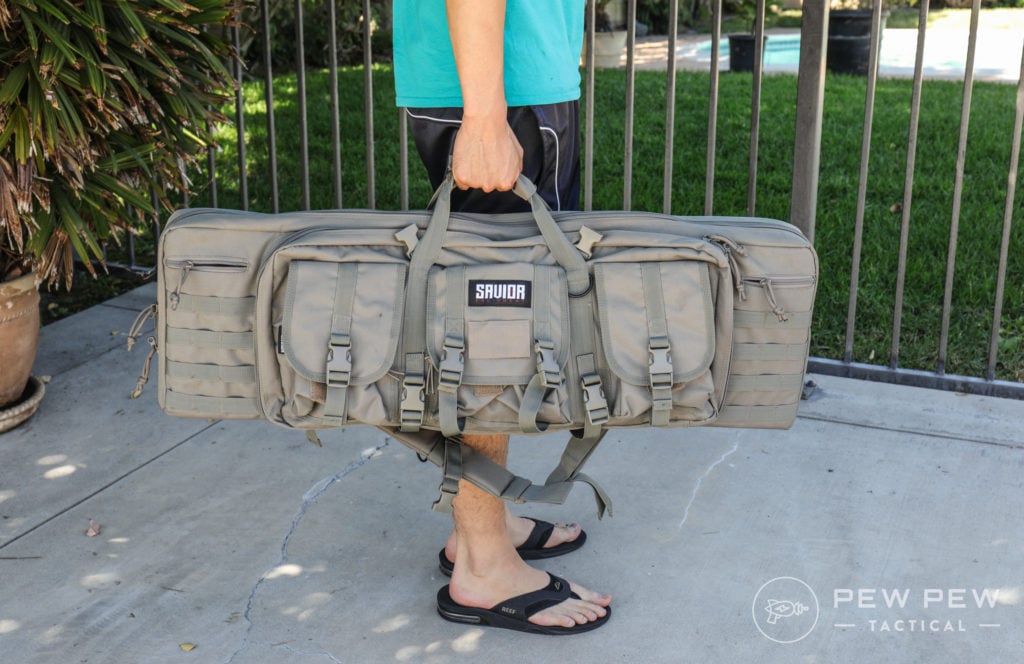 They are built much better than random gun show bags…so they are a little heavier.  And the stitching and zippers seem like they will last a long time.
The backpack straps are also well-padded for the arduous trek of bringing my rifles to the shooting bench, lol.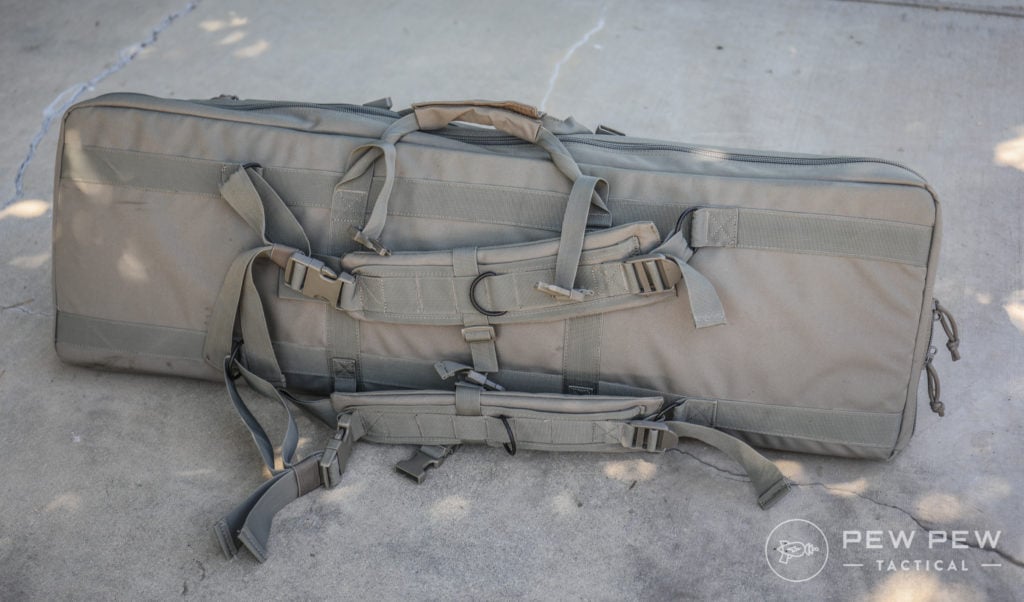 But I'd still be ok with bringing this on a longer precision shooting course where I'll actually be trekking in the mountains.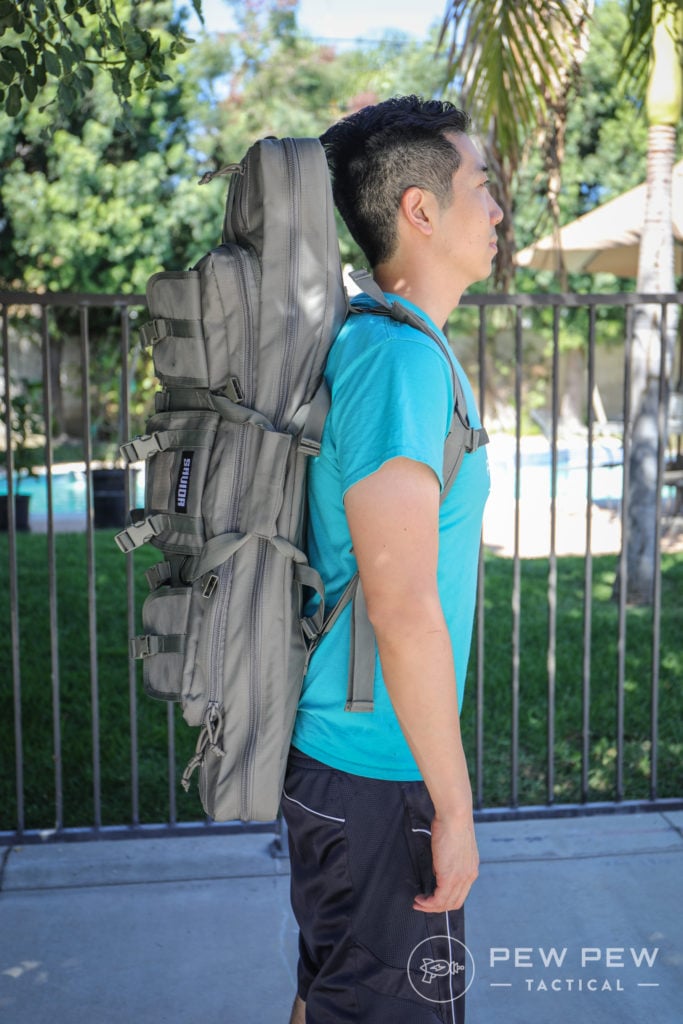 Besides the two variants…they also come in different colors and lengths.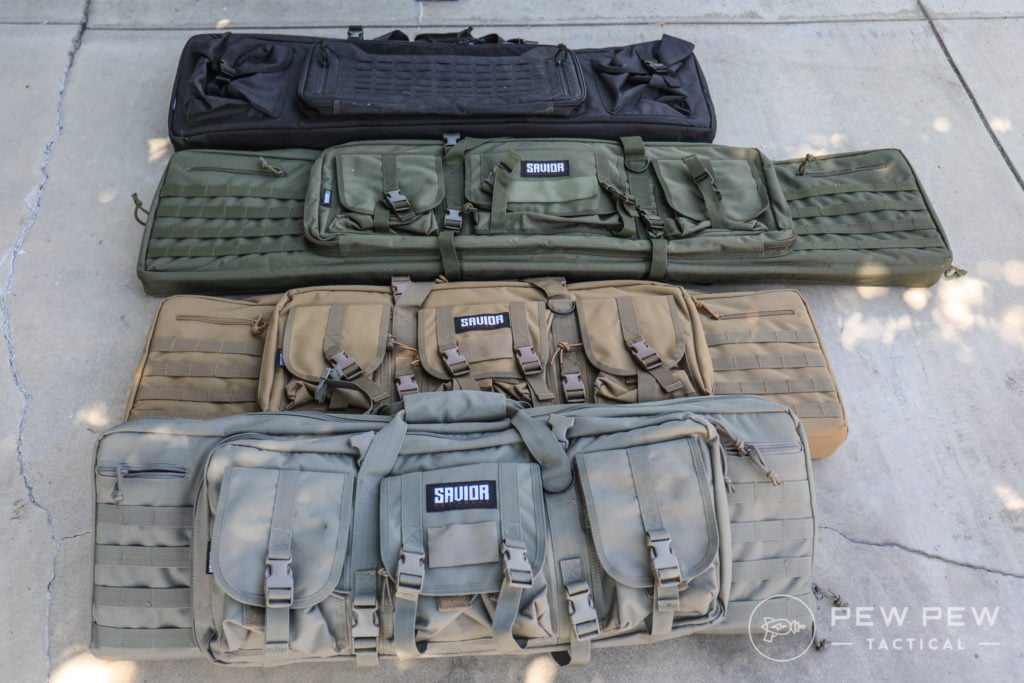 The gray one in front is the shortest at 36″ which should fit all 16″ AR-15s and AKs with adjustable buttstocks.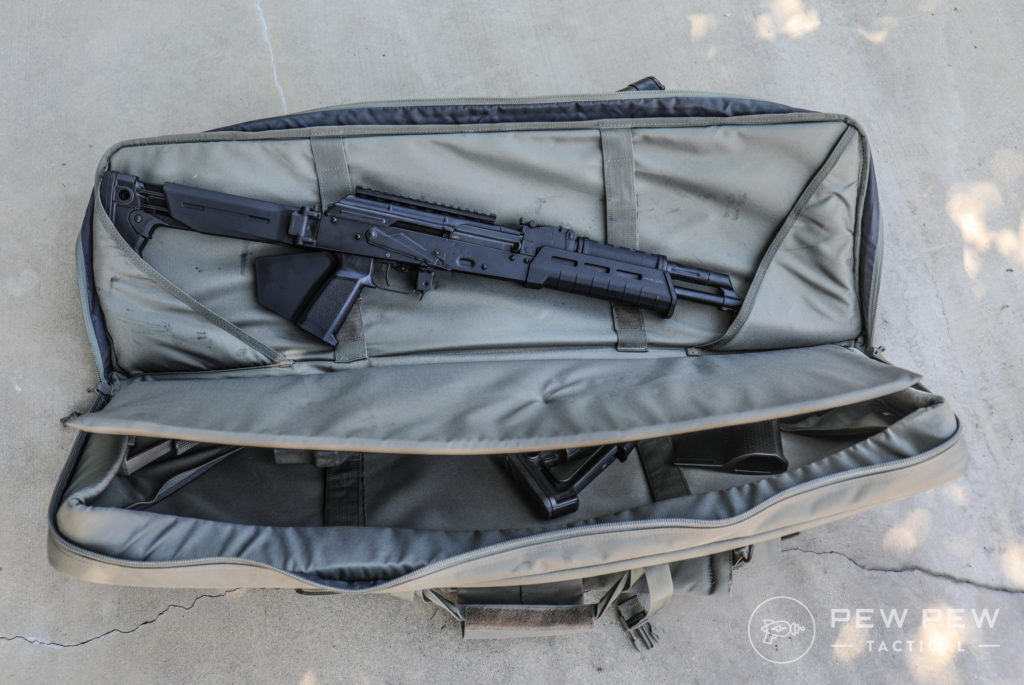 There's two padded sections so you can hold two scoped rifles.  And I like that there's a fairly large section (not including the pouches) in the front too where I keep loose scopes or mags.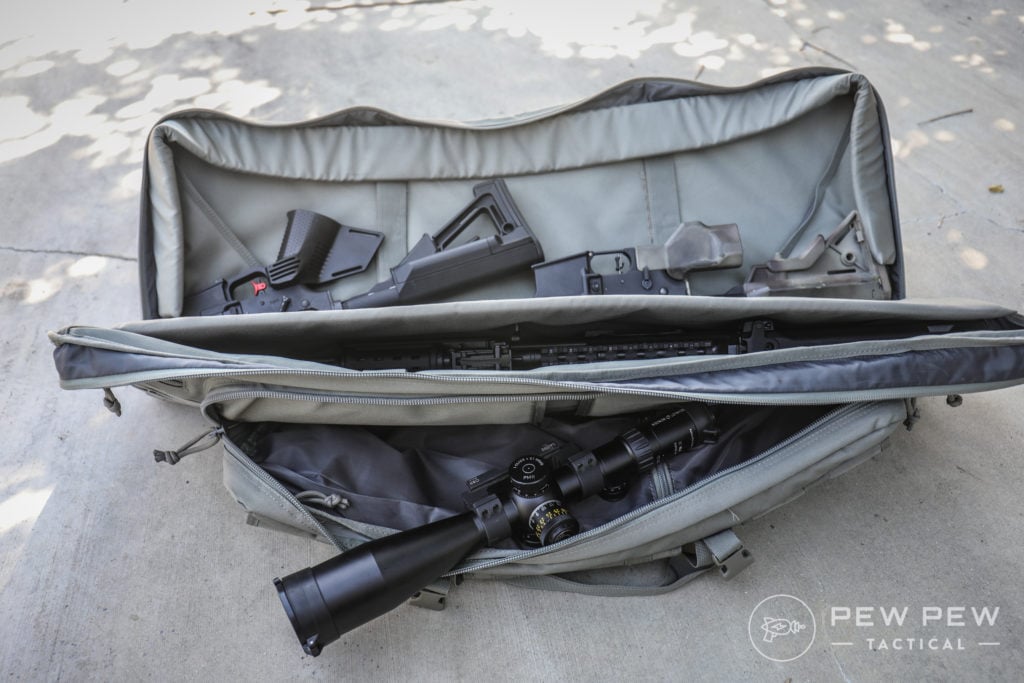 Make sure to measure for your bolt guns since you'll probably need 42″ or 46″ versions.
Here's the pouch version: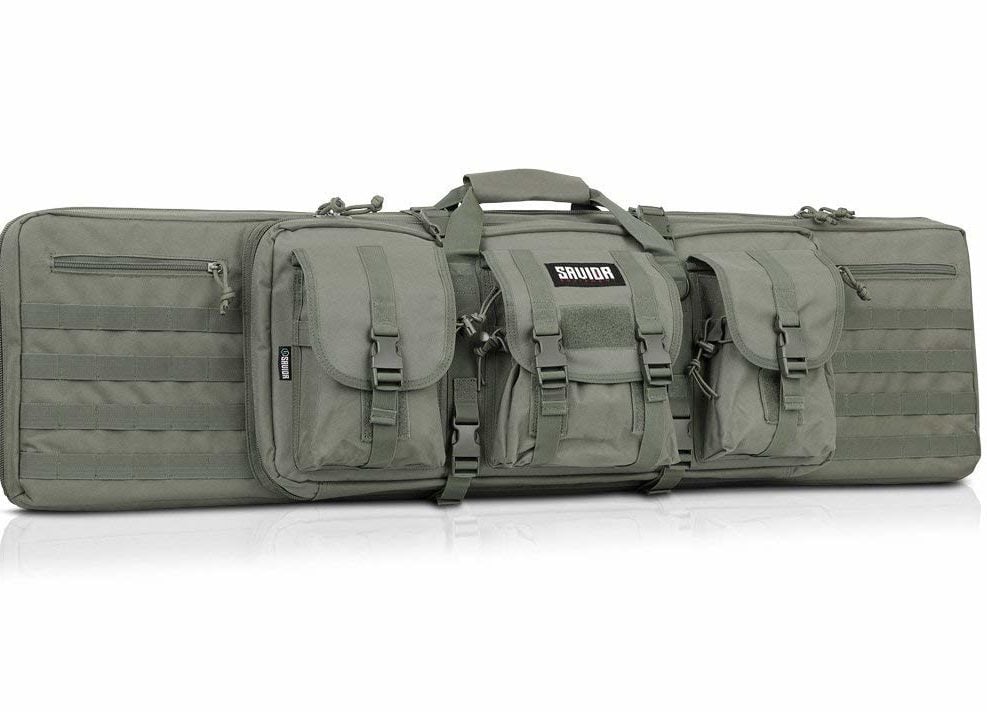 Savior Equipment Rifle Bag, Pouch
See It
Prices accurate at time of writing
And the sleeker molle version (my favorite):
Editor's Pick: Soft Rifle Bag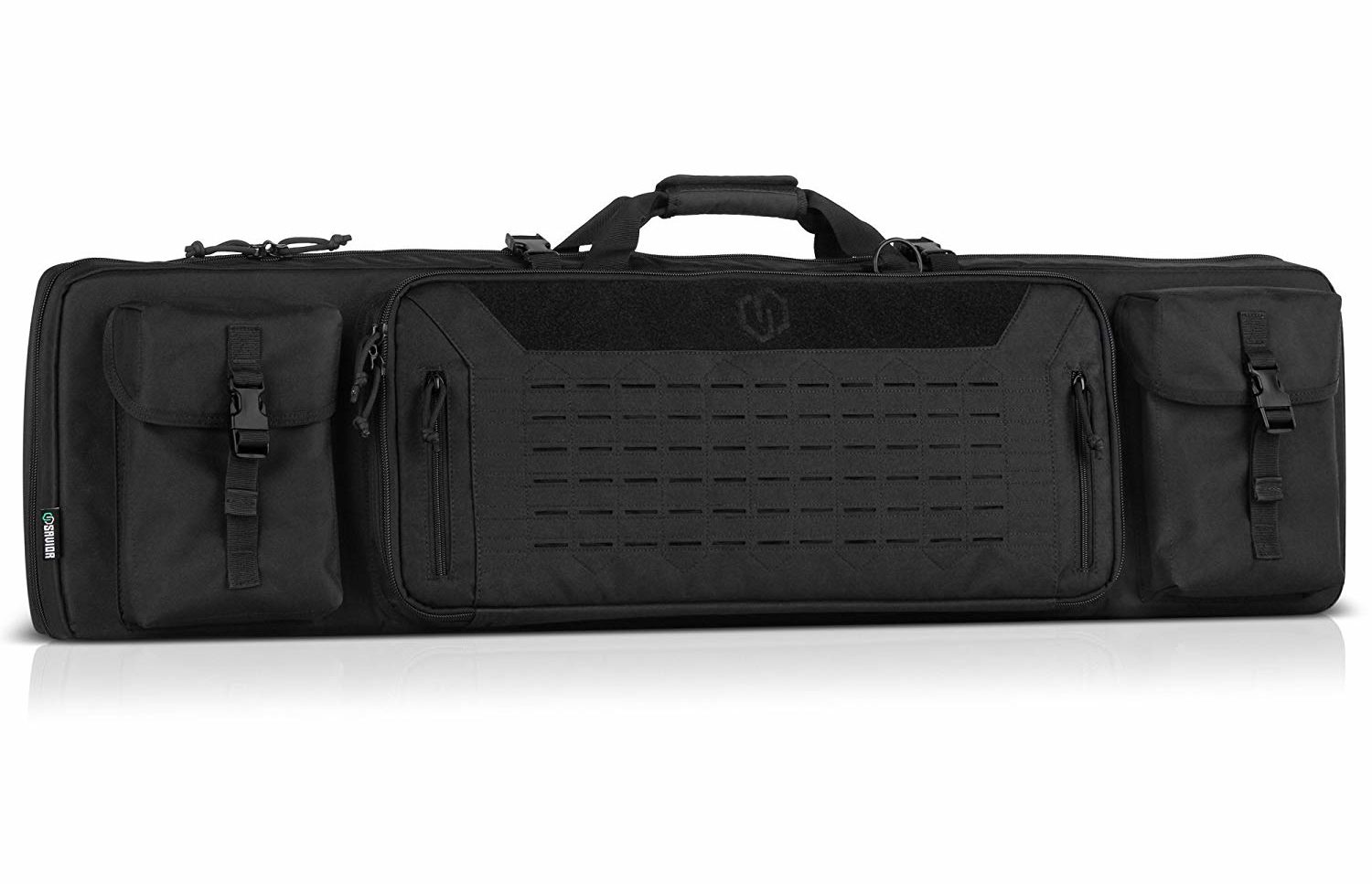 Savior Equipment Rifle Bag, Molle
See It
Prices accurate at time of writing
2. NcStar VISM Rifle Bag & Shooting Mat
Ok…stay with me here.
Usually run away from NcStar (especially optics)…but their VISM Rifle Bag ($56) is pretty good!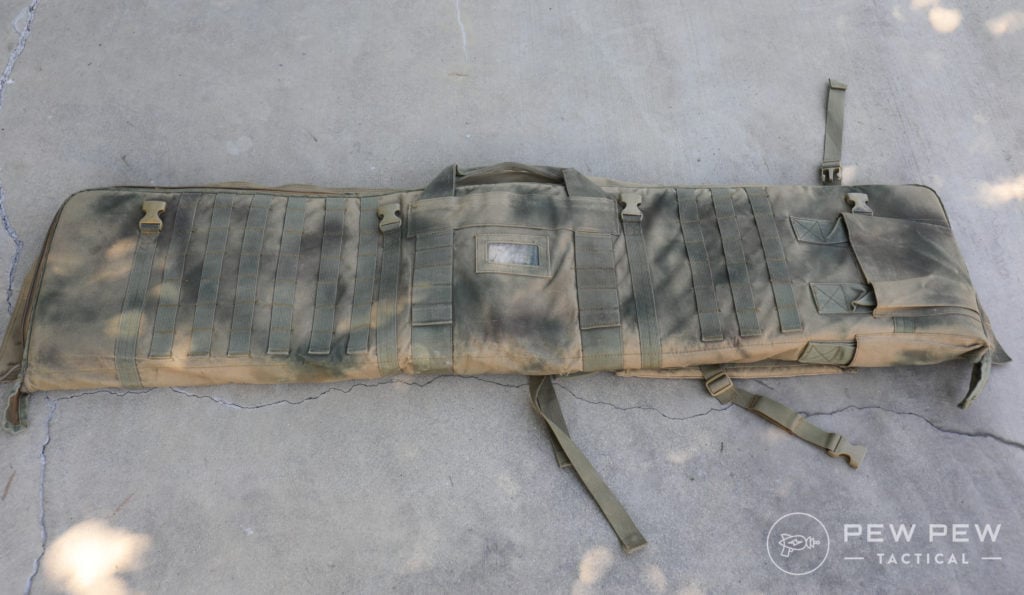 I've used it regularly for 7 years and although it's a bit thin to be truly protecting of a nice rifle…it doubles as a great shooting mat.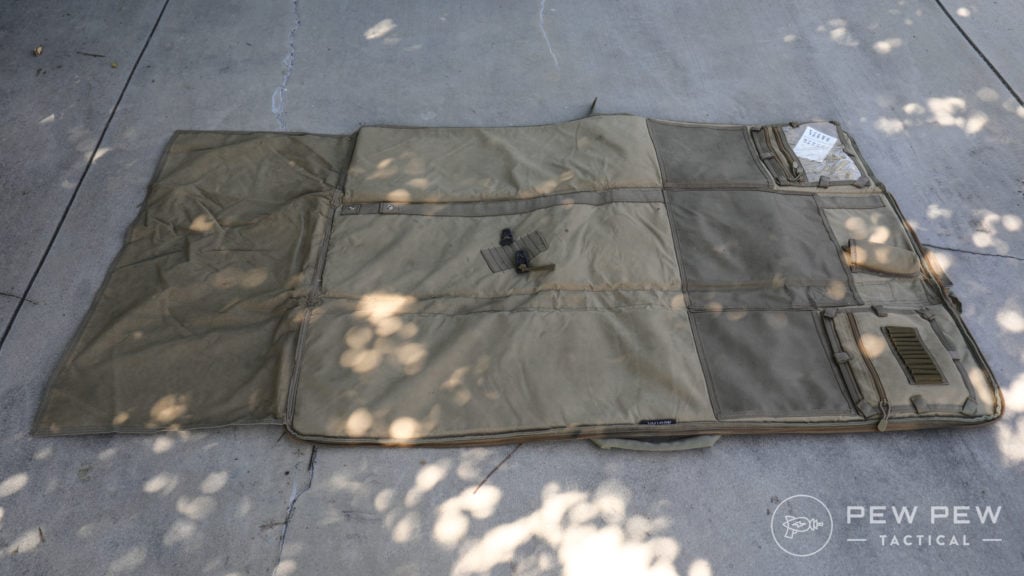 Well thought out pouches, clear sections for your dope, and ammo holders.
The straps aren't the best so I wouldn't bring it on a long hunting trip…but it's perfect for the range or short courses.
If you want to get into long range and consolidate your rifle bag and shooting mat…this is the way to go.
Best Bag & Mat Combo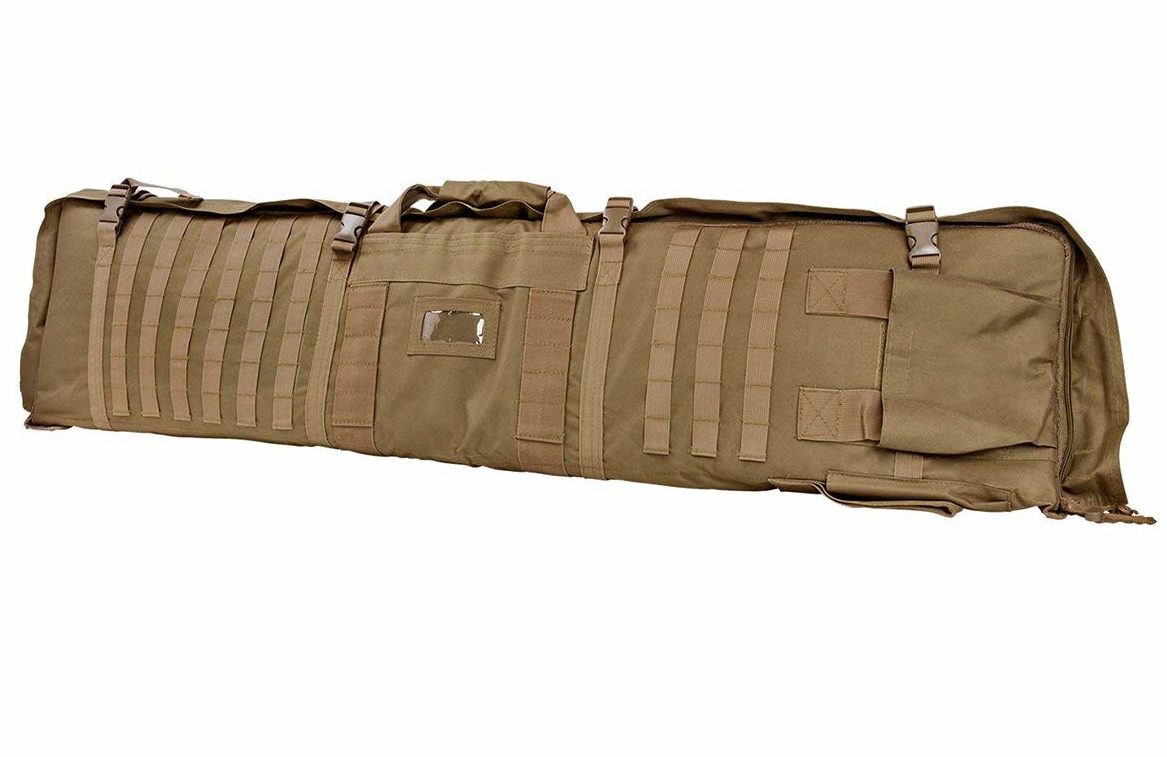 VISM Rifle Case & Shooting Mat
See It
Prices accurate at time of writing
3. Guitar Gig Bag
Now we're going discreet.
I started off with an acoustic guitar case when I only had one or two rifles.  It had decent protection and the shoulder straps helped lugging my guns to the range.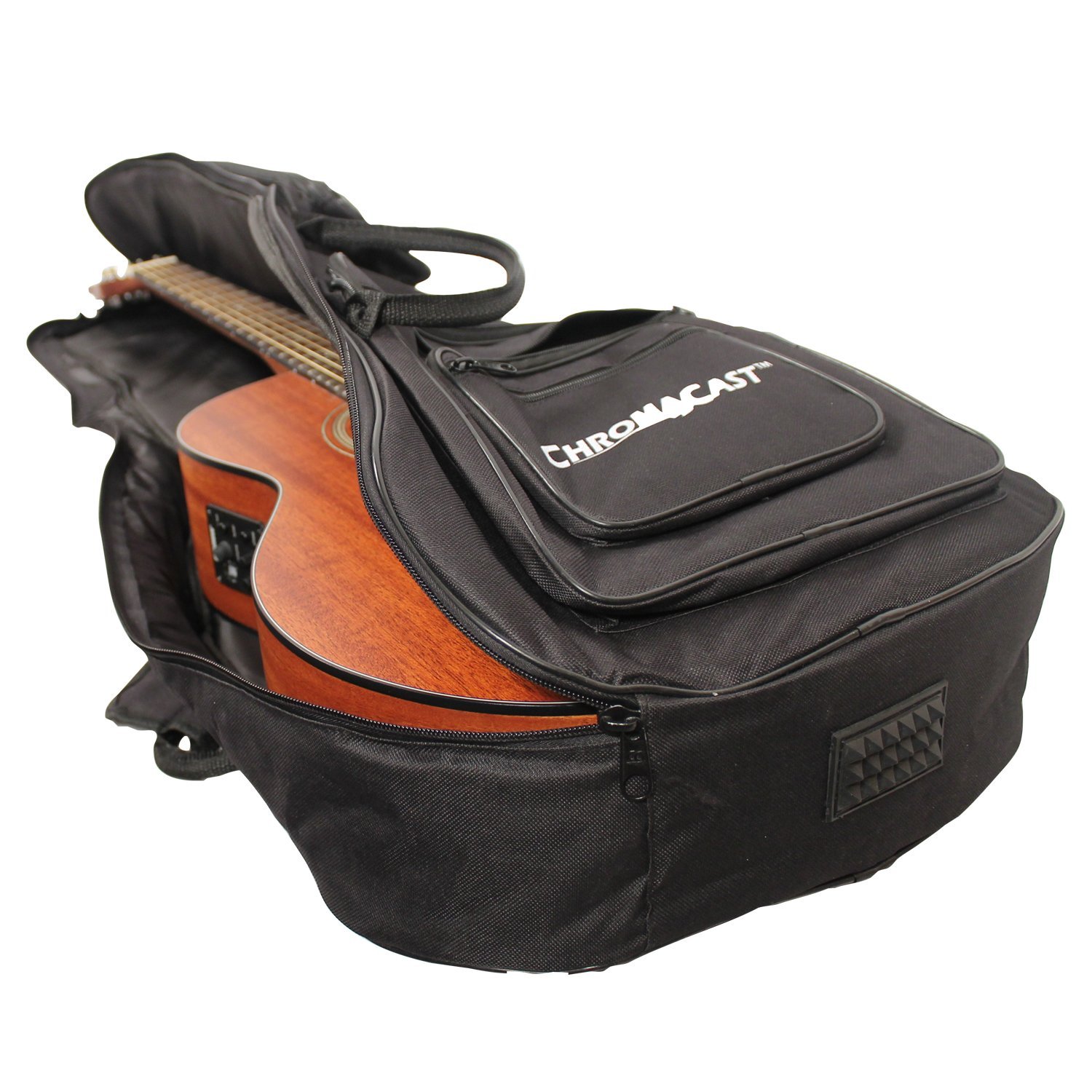 ChromaCast Guitar Gig Bag
See It
Prices accurate at time of writing
I eventually broke the straps and also had to bring more than two rifles…
4. Tennis Bags
Oh yes…tennis bags.
Especially multi-compartment tennis bags.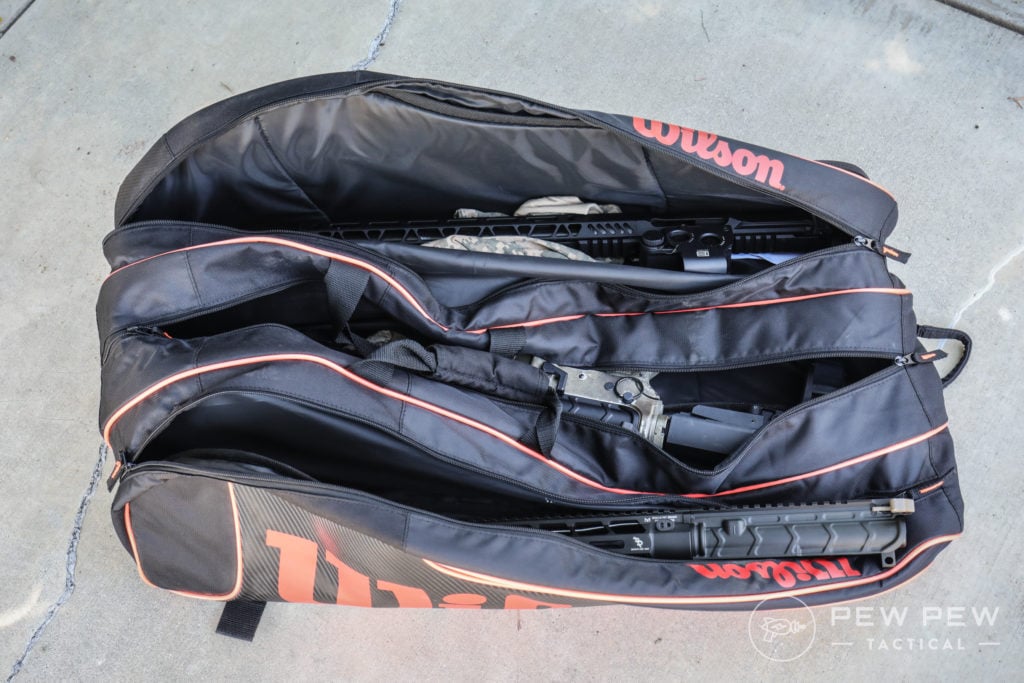 I had a lot of uppers and lowers which broke down perfectly into my triple compartment Wilson Tennis Bag ($54).
I had to use some t-shirts and rags as protection…but it was so easy to be discreet and carry multiple ARs.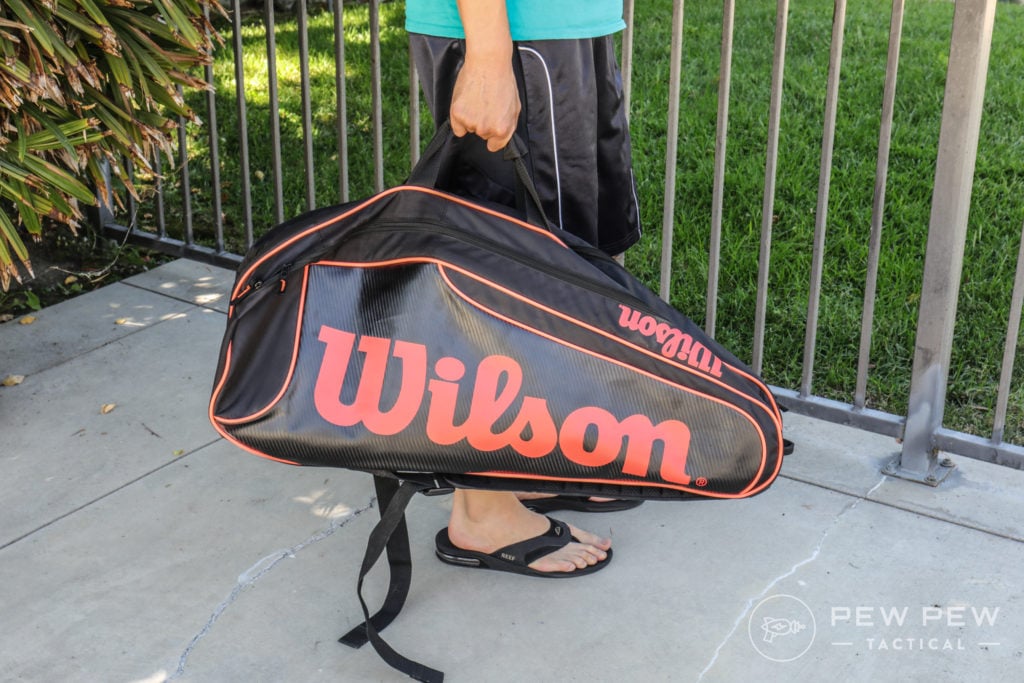 Also has shoulder straps but since you're carrying a lot more weight than rackets…it's not going to be fun if you really have to ruck it.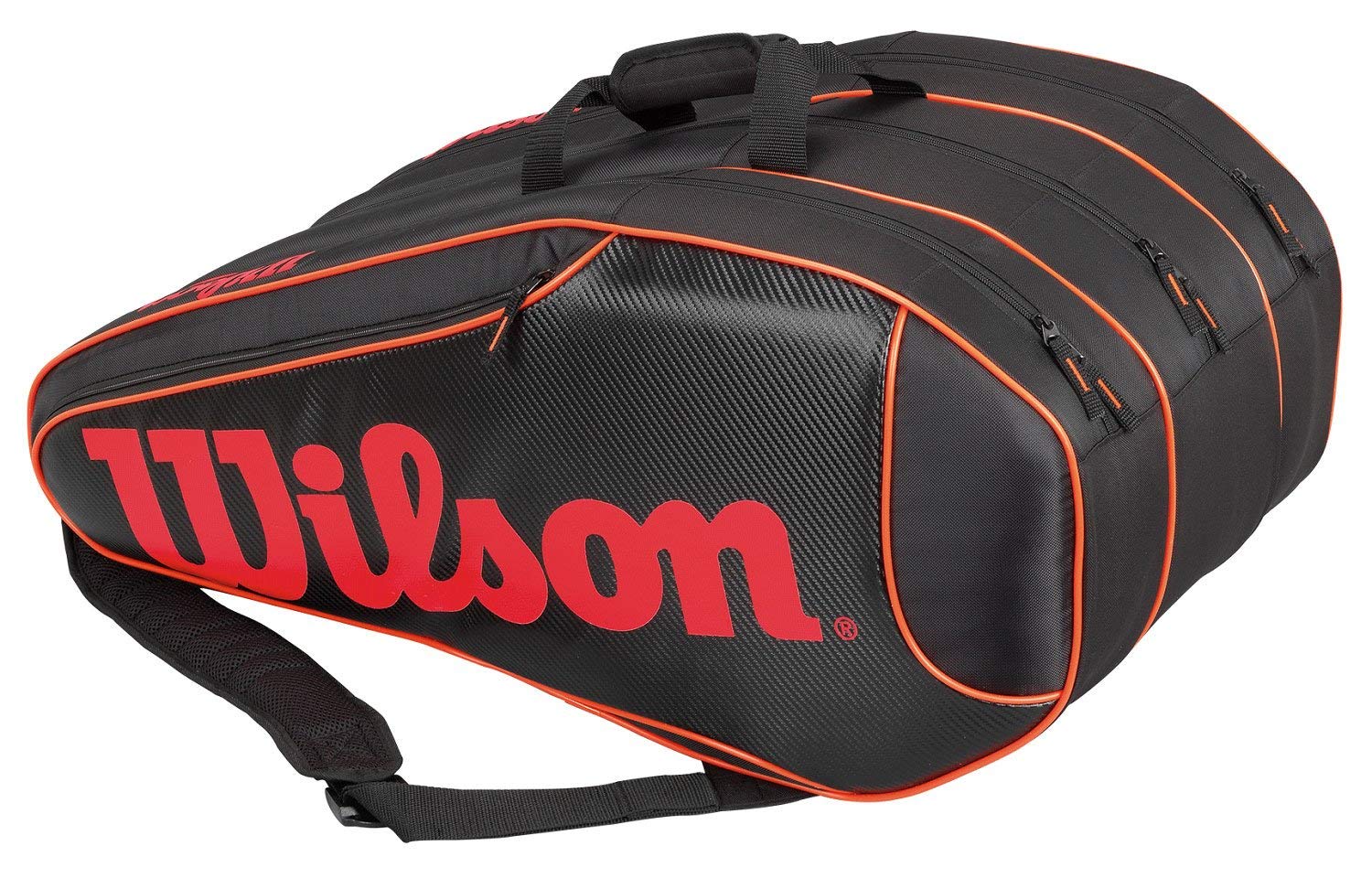 Wilson 12 Racket Tennis Bag
See It
Prices accurate at time of writing
5. Plano Rifle Cases
Let's go hard…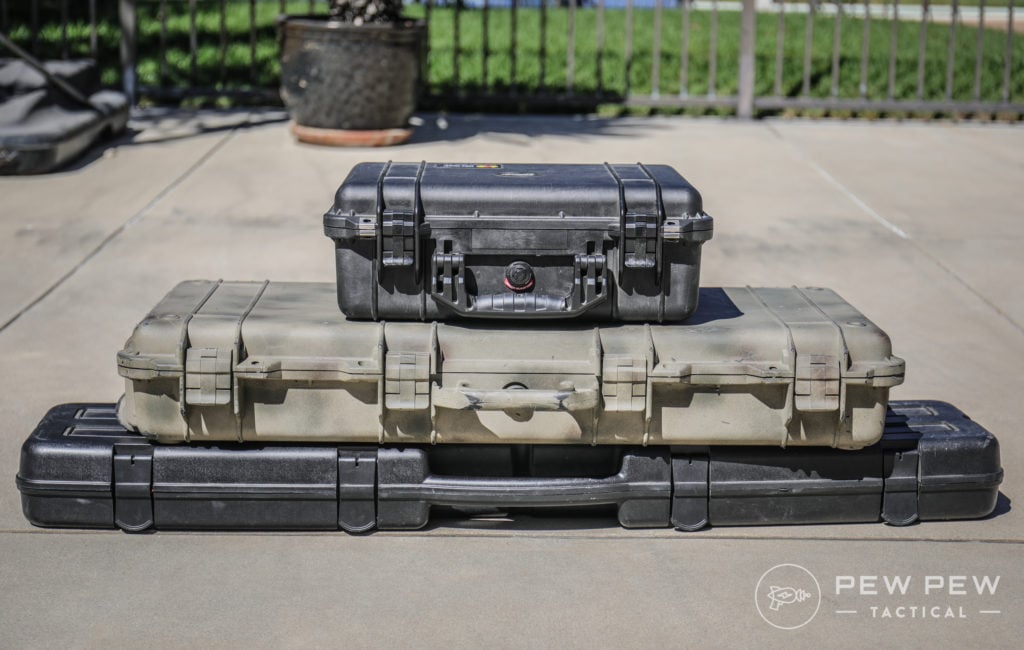 The Plano Rifle Case ($39) is a good start to a hard case and most likely better than what came with your rifle.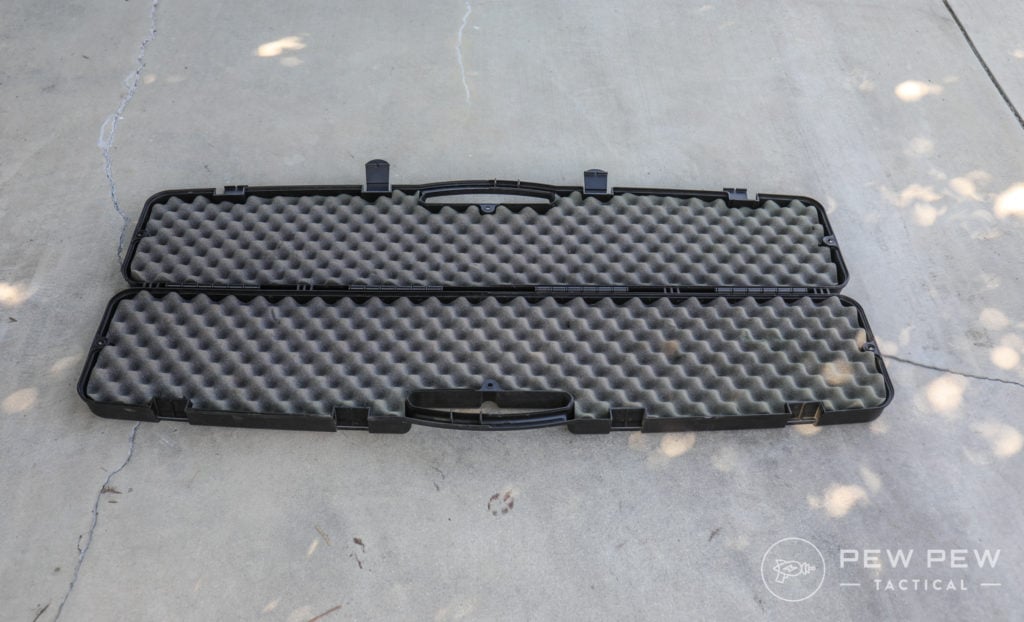 Lockable with decent foam…but I'd probably opt for something hardier if you're bringing it on a flight.
Also be sure to check if it will fit your scope and rifle combination.
Otherwise…great for storage and bringing to the range.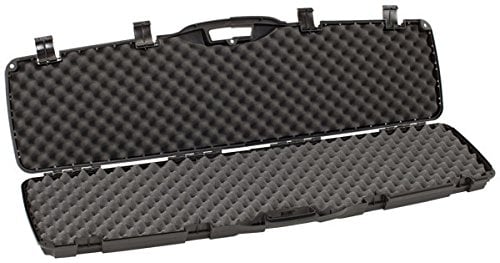 Plano Hard Rifle Case
See It
Prices accurate at time of writing
6. Plano All Weather Hard Case
If you're looking for something tougher in their catalog…Plano's All-Weather case is perfect.  And more affordable than the current gold standard.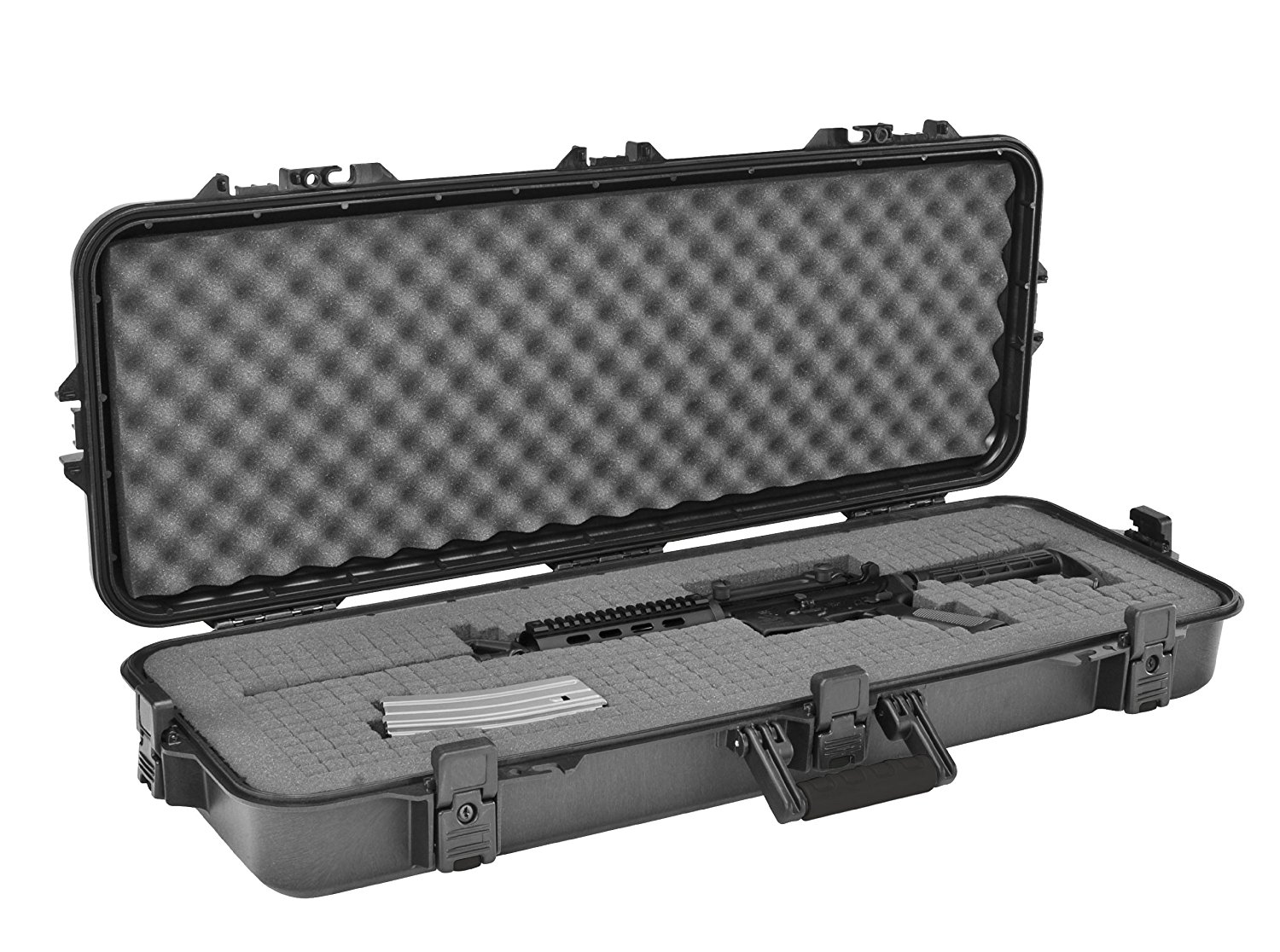 Plano All Weather Hard Case
See It
Prices accurate at time of writing
7. Pelican Rifle Case
And that gold standard is…Pelican Rifle Cases ($199+).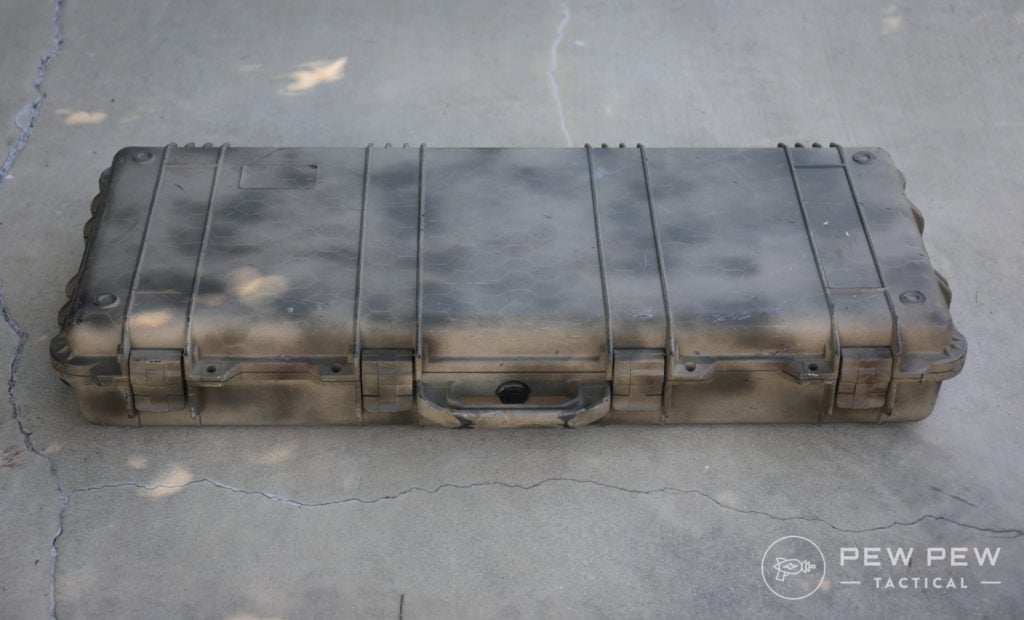 There's a couple different models but if you're bringing an AR or something else that can be broken down…I like the Pelican 1700 ($199).
It's rock solid (waterproof, crush-proof, and dust-proof) and rolls.  Plus has a pressure equalization valve.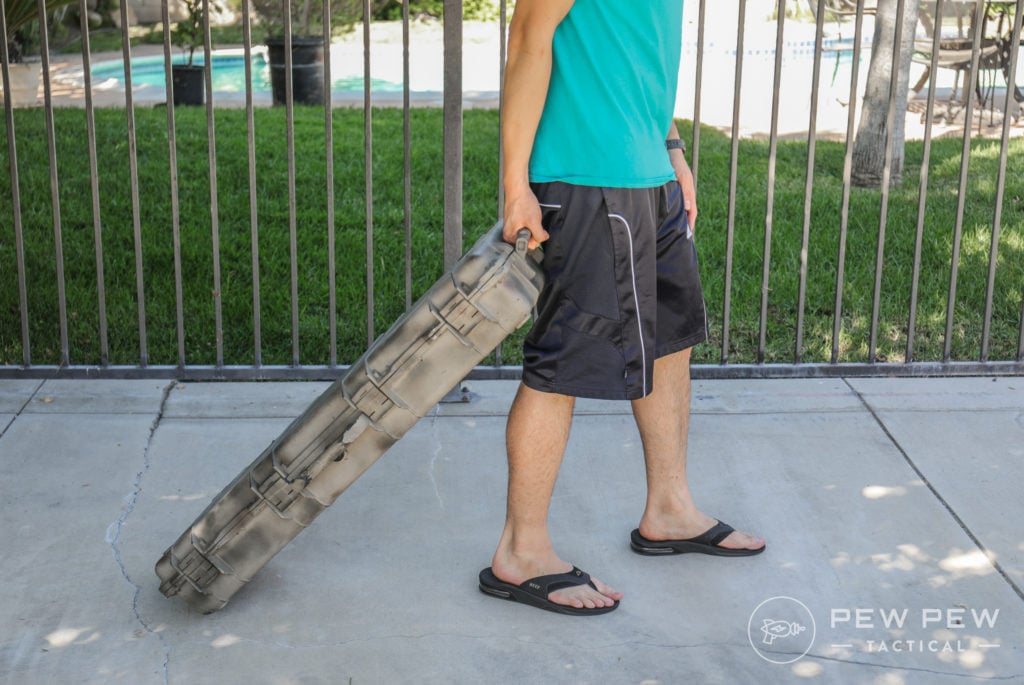 The inside foam can be cut to fit anything.  Inside dimensions are 35.75 x 13.50 x 5.25.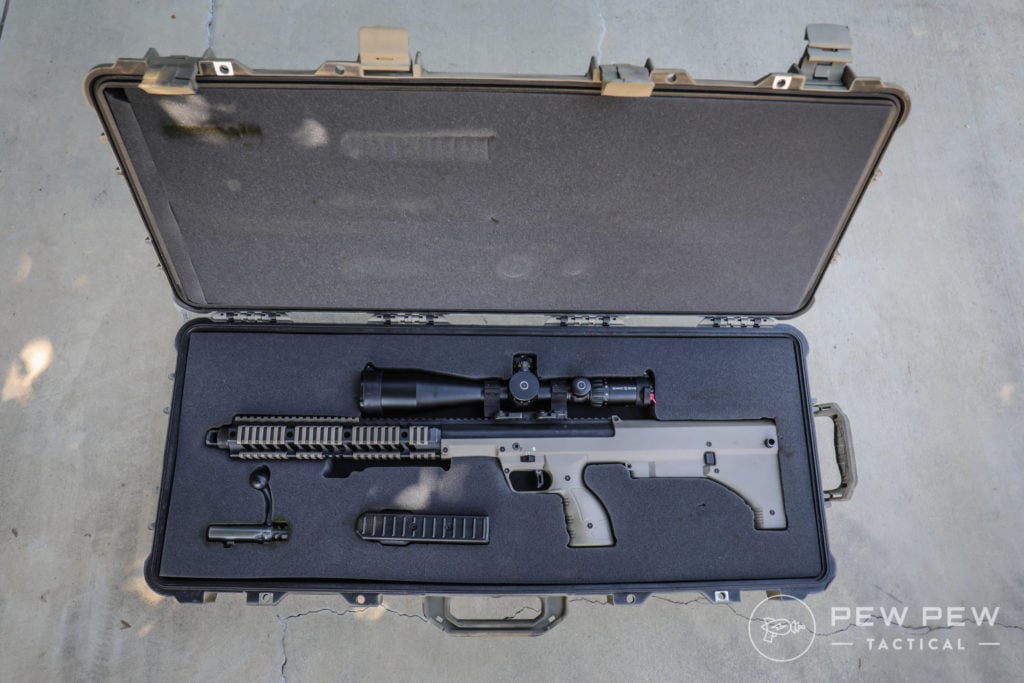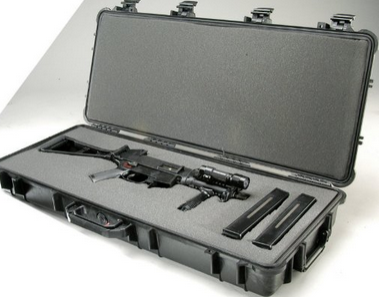 Pelican 1700
See It
Prices accurate at time of writing
And for multiple guns or longer rifles…check out the Pelican 1720 ($259) at 42 x 13.5 x 5.25 and the Pelican 1750 ($245) at 50.5 x 13.5 x 5.25.
What's your take on Pelican cases?
8.  Uncle Mike's Pistol Rug
Let's move into pistols.
Soft pistol cases give your guns adequate protection just going to and from the range.
They are also fairly nondescript if you get something without huge logos.  And the logo is one big reason I don't like using the factory boxes that most handguns come with…no need to advertise that you have a firearm.
Our go-to is Uncle Mike's ($9).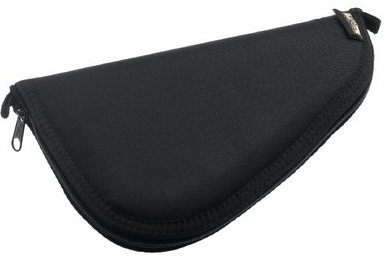 Uncle Mike's Pistol Rug
See It
Prices accurate at time of writing
The medium size will fit 3-4″ revolvers and most semi-auto guns with 4-5″ barrels.
If you have something larger…they also have the Large Version ($9) for up to 7.5″ barrel revolvers.
9. 5.11 Tactical Pistol Case
Nondescript and with helpful magazine pockets.  The 5.11 Tactical Case ($29) is our go-to for single pistol case.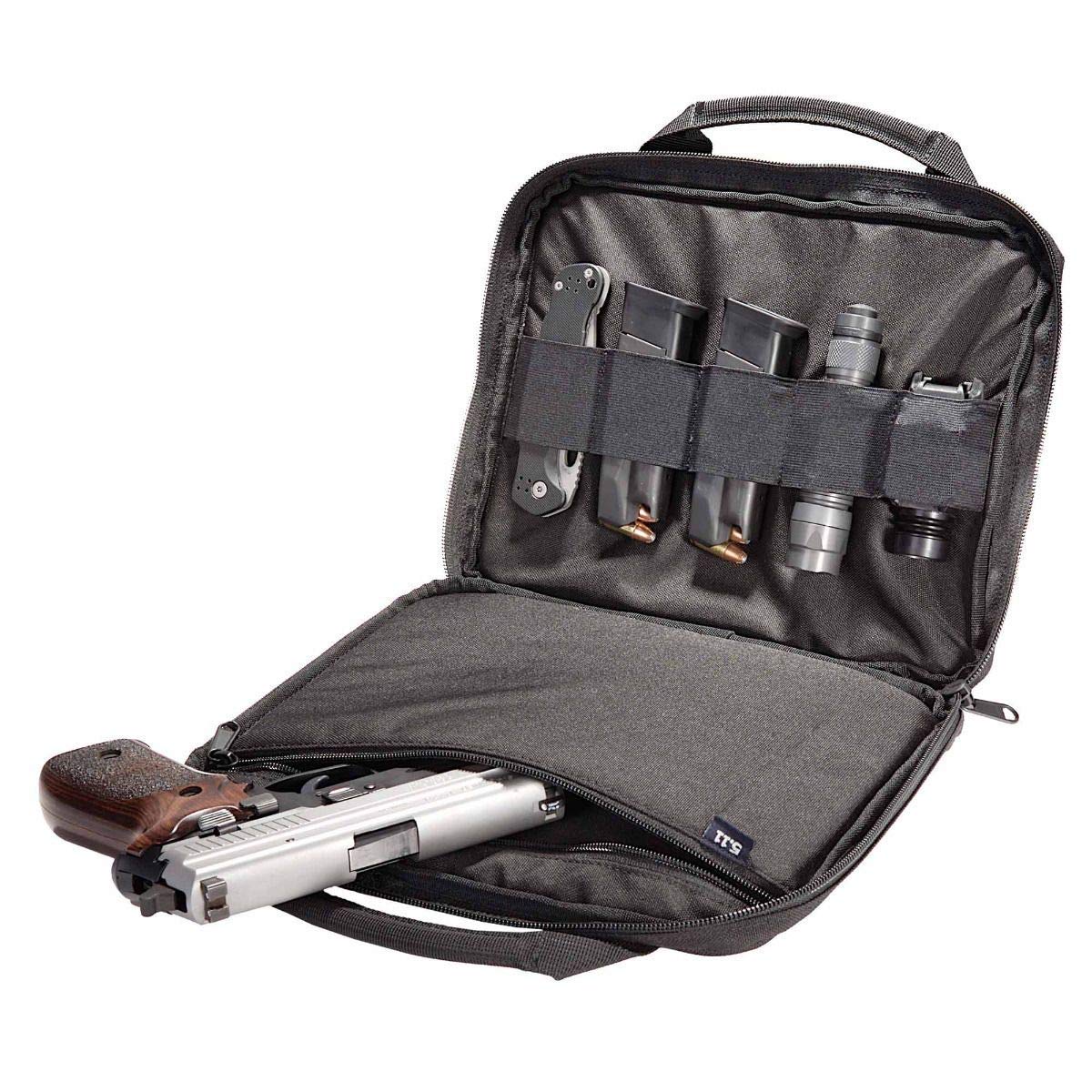 5.11 Tactical Pistol Case
See It
Prices accurate at time of writing
10. Pew Pew Tactical Handgun Case
However one thing that always bothered me is the inability to be small, discreet, dead sexy, AND fit a light.
That's why we designed our own Pew Pew Tactical Handgun Case ($16) that will fit almost all full-sized handguns with a torch.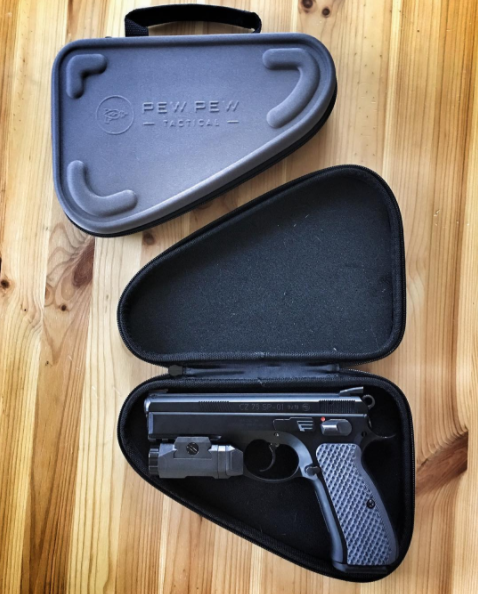 If you don't have a pistol light yet…check out our hands-on Slickguns Review of the Best Pistol Lights.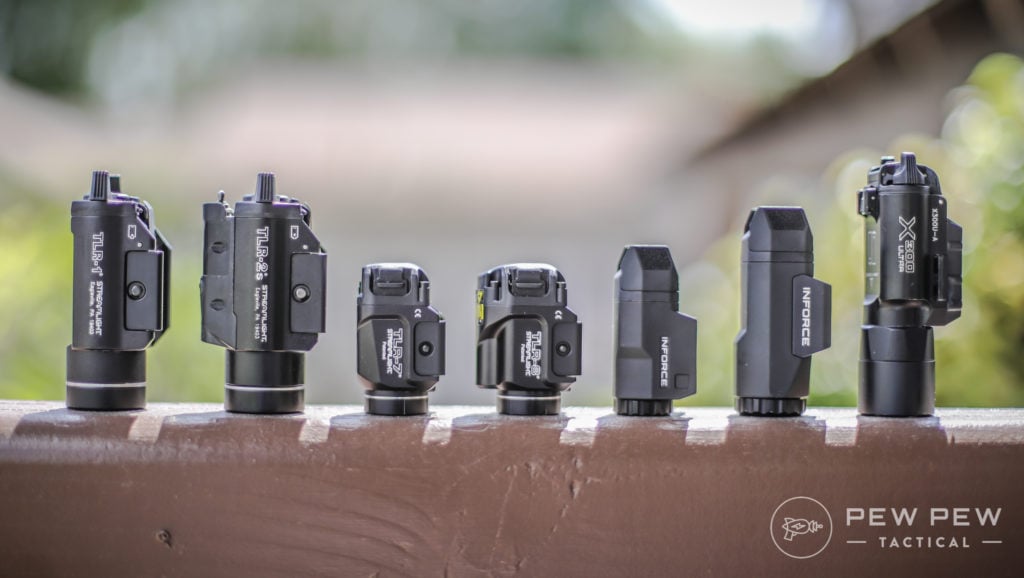 11. MTM Hard Pistol Cases
A budget-minded and discreet hard case with no logos would be the MTM Single ($9) which holds up to a 6″ revolver and is slightly more robust than most factory boxes.  You can also get the MTM Double ($15) to hold up to two 8″ revolvers.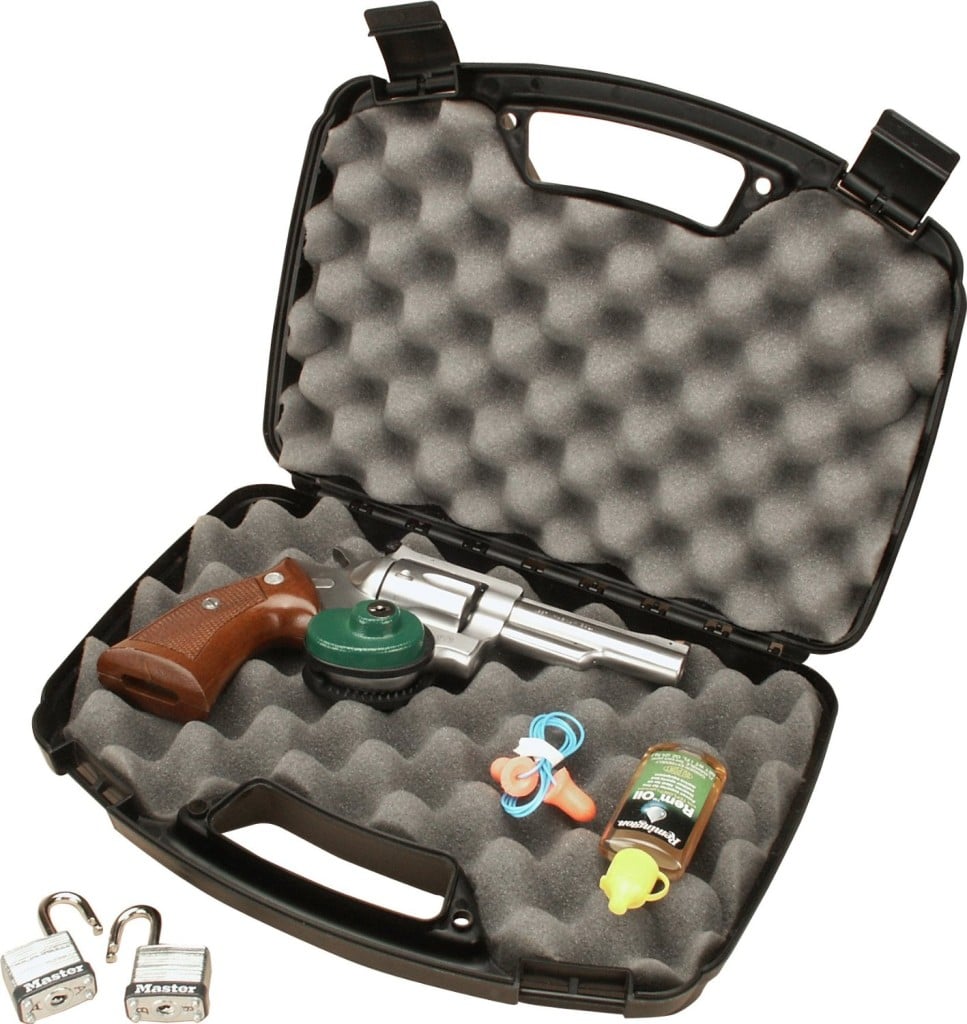 12. Pelican Pistol Case
The Pelican 1200 ($38) is the smallest I would go since it can still fit a pistol and a mag or two.
The internal dimensions are 9.25 x 7.12 x 4.12 inches and the case contains Pick N'Pluck foam for you to form your own shapes without the need to cut foam.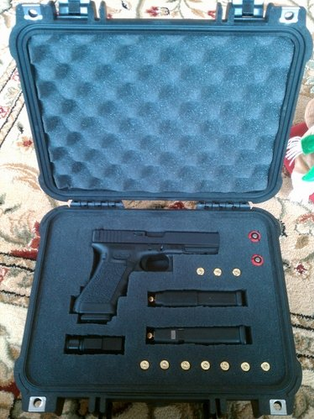 We suggest always going a size larger than you think so you can accommodate more magazines, ammo, or even a second pistol.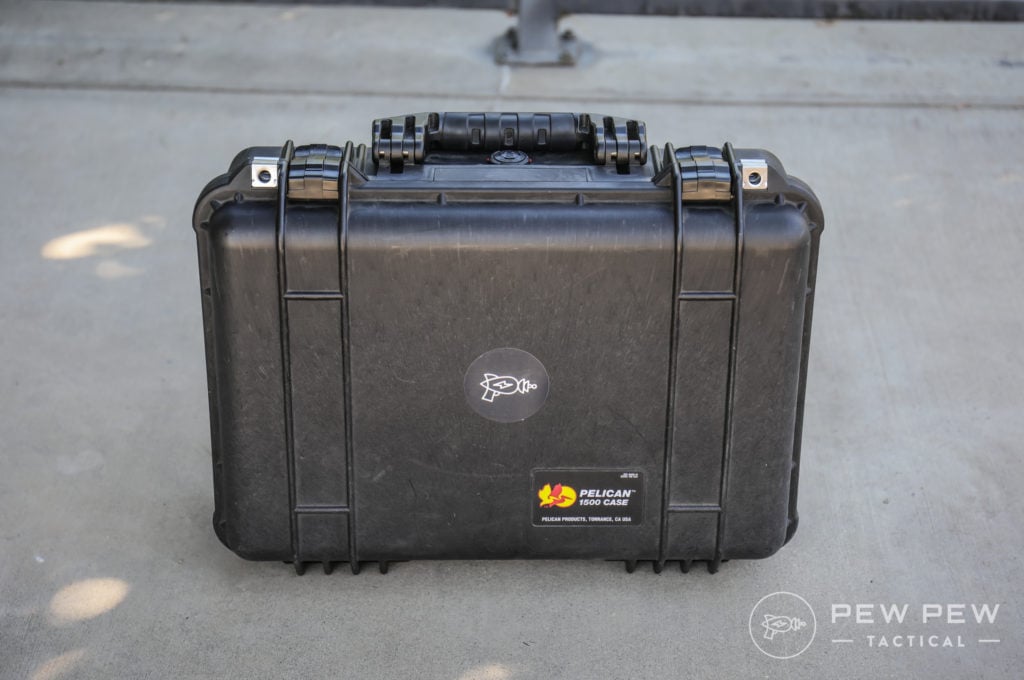 The Pelican 1500 ($100) can hold 4-5 pistols, especially when they are loaded in vertically.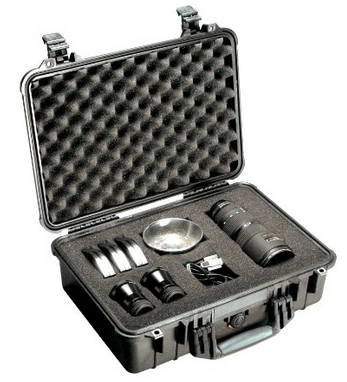 Pelican 1500
See It
Prices accurate at time of writing
Plus there's custom foam ($75).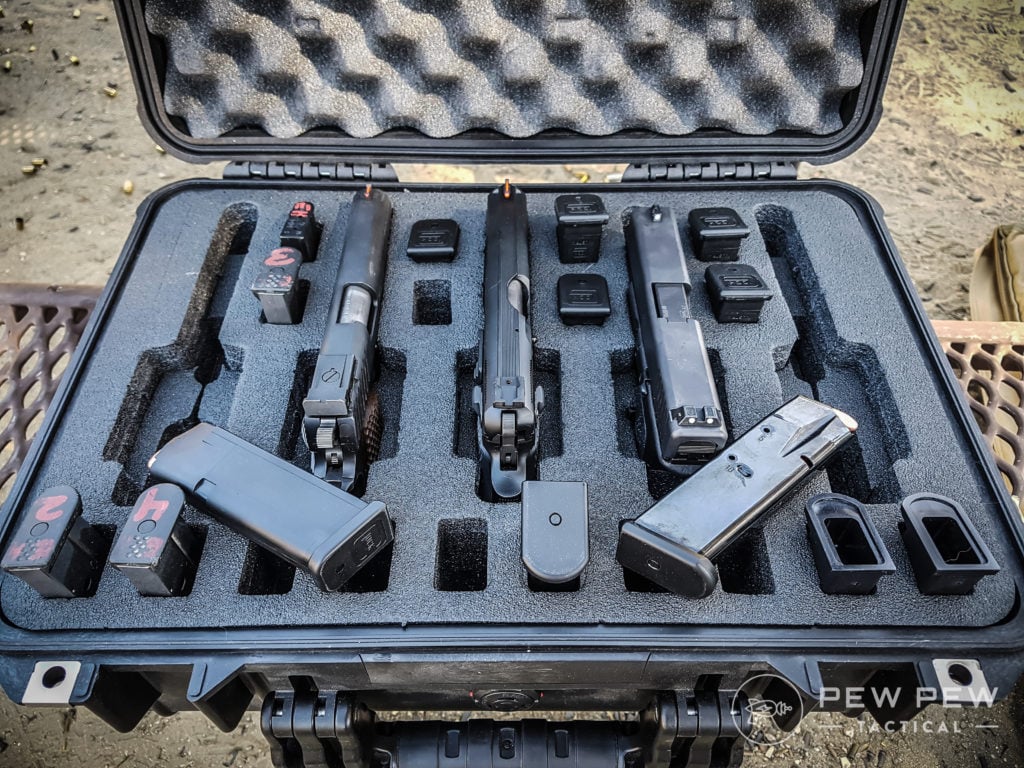 Conclusion
So there you have it, our recommendations for best gun cases.
Really, your factory case will do fine, but for me, I just don't like having the big logos that advertise you have a gun.  Also if you are traveling or have expensive scopes, you're going to want better protection from a hard case, with Pelican being the gold standard.
What's your preference…hard, soft, or discreet?  Also be sure to check out our Best Gun Range Bags for the best ammo and tool toting bags out there to combo with your new gun case.
The post 12 Best Gun Cases [2018 Hands-On]: Soft, Hard, & Covert appeared first on Pew Pew Tactical.
Slickguns – Guns In Your Dream

Source link
Please follow and like us: